The natural and unmistakable essence of Sicily that transforms ice creams, desserts, and delicacies into unparalleled gastronomic works of art. Emanating the scent of Sicilian soils, the company "Il Pistacchio di Bronte" introduces to the market and pastry and ice cream professionals its flagship product: the Bronte Green Pistachio D.O.P.
This is a product of excellence that encapsulates all the flavors of the island, presented in its most authentic form: neither toasted nor salted, unlike imported products.
In this way, the Pistachio ensures a unique gastronomic experience, maintaining the characteristics that make this "green gold" special.
The mission of Il Pistacchio is aimed at enhancing the pistachio in all its nuances. From shelled pistachios to sophisticated pure paste, from chopped nuts to flour.
The company also offers other Mediterranean delicacies such as almonds, hazelnuts, pine nuts, and walnuts; a triumph of flavors for ice creams and pastries. The possibilities offered by the pistachio are countless and intriguing.
Whether it's whole shelled or peeled pistachios for decorating desserts and ice creams, or 100% pistachio crumbs, obtained from grinding the shelled product, the final effect will always be to add a special touch to any dessert.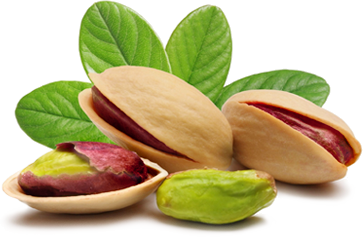 A product that deserves special mention is the pure pistachio paste, obtained from a careful selection of the Bronte Green Pistachio D.O.P.
This unique product is appreciated for its unparalleled organoleptic characteristics. The pure paste allows for the creation of an ice cream with an intense and distinctive flavor.
With its commitment to quality and authenticity, Il Pistacchio di Bronte represents a guarantee of excellence in the pastry and ice cream sector, offering unique and inimitable products. The Bronte Green Pistachio D.O.P. is without a doubt a true Italian treasure, an indispensable culinary experience for all lovers of good taste.