The horeca sector has successfully tackled the most challenging issues of recent years. There is a feeling of recovery, and the dominant concepts of the moment will be inclusivity, in terms of attention to the needs of all, and sustainability, as respect and care for the planet. 
How have habits changed after the pandemic? What have two years of interrupted and resumed lockdowns left us in terms of the inclination to go out, both to eat a meal and to spend a night in an art city?  
Numerous recent studies have asked this question, highlighting how, thanks to the easing of the health emergency due to the Covid-19 pandemic, out-of-home activities have resumed at full speed, modulating their offer based on citizens' needs.
The data is clear: according to the second report "Horeca Distribution and Out-of-Home Supply Chain: a great opportunity for the Italian relaunch," the out-ofhome market has returned to pre-pandemic values. This joint study by Censis and Italgrob, the Italian Federation of Horeca Distributors, the national reference association in the distribution chain that feeds the out-of-home consumption circuit, states this.
The numbers are encouraging, and the recovery from pre-pandemic levels seems to have been completed. According to another study by the NDP Group (National Purchase Diary Panel Inc. and NPD Research Inc.), a market research company, the restaurant industry recorded better results in 2022 than in the general economic landscape. To understand the scope, it is sufficient to consider the current consumption index, which is 1.5, compared to the general ICC recorded at -0.7 in November 2022. Inflation is also more contained, which, in November 2022, stood at +7.9% compared to the macroeconomic figure of +11.8%.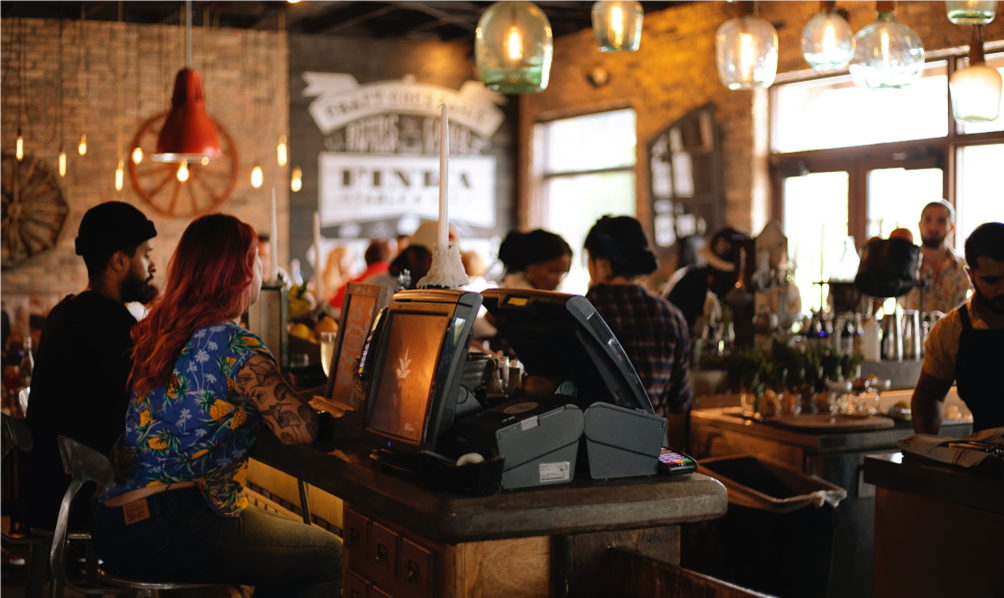 Is everything back to normal? 
Not exactly. If, on the one hand, the data is encouraging, on the other hand, it must be read as part of a much more complex whole than the sum of its parts. Certainly, the out-of-home market reaches 57 billion euros, with an average individual expenditure growth of +6.3% from 2019 to date.
However, upon closer inspection, this growth is mainly due to rising prices, with an average receipt increase of 6% in 2022 compared to 2019.
This changes the calculations significantly. Moreover, the horeca sector is strongly influenced by consumers' emotional aspects, who are undoubtedly concerned about the increasing price hikes, rising inflation, and general financial uncertainty. If not managed correctly, these aspects can lead to a contraction in the consumption of out-of-home products and services. This is already happening in activities such as cinemas, exhibitions, theaters, and shopping. It is entirely evident how they are connected to the horeca sector and act as a driving force.
The sector is holding on, therefore, thanks to the fact that 92.9% of Italians (Censis-Italgrob Report) declare that socializing over drinks and food is one of the fundamental aspects of the Italian lifestyle. Specifically, 47.3% of people go to public places, especially those in nightlife areas, when going out at night. Moreover, 40.3% of Italians would like to go out more at night, an activity deemed positive for their quality of life.
Rethinking catering and horeca 
If the driving forces – such as cinemas and shopping – become less significant, it is clear that the sector needs to rethink itself: horeca can no longer limit itself to capturing consumers who are already outside. On the contrary, it must offer and make them desire products, services, and experiences that will make them go out to consume outside the home. In 2023, therefore, the first real challenge for Horeca will be to transform catering into a demand catalyst. That is, to become an attraction vector that, alone, can push consumers to go out. Therefore, it is necessary to reconsider catering in terms of offer, especially by focusing on those experiences that are irreplaceable and memorable.
Inclusivity and sustainability 
No to guilt. If going out and consuming outside the home means spending, a blow to the customer's guilt must be given, riding on two essential aspects that horeca can literally put on the plate.  
The first is inclusivity: once again, data gives us some certainty. The NPD Group study shows that over 60% of consumers prefer restaurants that can offer alternative menus and satisfy everyone present, such as vegans, celiacs, or vegetarians. Beyond their needs or choices, the customer expects the restaurant to demonstrate inclusivity by taking into account everyone's needs.
In general, the average consumer, who has no special needs, is still happy and well-disposed to see that the operator they have chosen is inclusive and respectful of everyone's requirements. 
As for sustainability, there is still strong appreciation for Km0, quality cuisine inspired by the values and resources of the territory, supply chain transparency, waste and consumption minimization.
Aspects that are loudly demanded by consumers in all sectors, and in the food industry, appreciated more than elsewhere, because they are synonymous with health, reliability, and safety. It is also essential to actively involve the customer in a virtuous way, with the delicate objective of not making them feel guilty in a moment of crisis and uncertainty, but instead encouraging them even in terms of sustainability.  
Therefore, there are many challenges for 2023. Challenges that find horeca ready and attentive. A final step will concern Generation Z and its technological skills, which can also be translated into services and opportunities. But this is another area that we will have to think about … and work on..