Everything that's new for the Ho.Re.Ca. Sector from 21 to 24 March 2022 at the Riva del Garda Exhibition Centre
Hospitality – Il Salone dell'Accoglienza, Italy's most comprehensive show for the Ho.Re.Ca. sector, will return as an in-person event from 21 to 24 March 2022 at Riva del Garda, with an even more extensive business-oriented offer, including food, beverages, wellness and design.
With an exhibition area of over 40,000 square metres divided into four themed areas (Contract & Wellness, Beverage, Food & Equipment and Renovation & Tech), Hospitality offers a unique and complete exhibition with over 500 companies selected from among the leaders in the Ho.Re.Ca. sector.
It brings together suppliers and partners, and provides numerous training opportunities with the Academy programme – in partnership with Teamwork – in addition to workshops and case histories organized directly by companies.
The 46th edition of the show will devote more space to glamping hospitality, thematic routes dedicated to different eating habits and new business tours to identify among the exhibition areas the best future-oriented companies in three product categories: Smart Solutions; Sustainable Products; Made in Italy.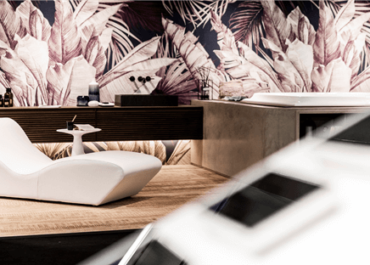 "With Hospitality, we want to offer hospitality sector operators the most innovative tools to tackle future challenges and remain competitive. Our aim is to drive change with a comprehensive exhibition offer of Ho.Re.Ca. companies and with opportunities for professional training with innovation opinion leaders", says Giovanna Voltolini, Exhibition Manager for Hospitality.
With the confirmation of two special areas, Solobirra, which is devoted to the world of craft beer, and RPM-Riva Pianeta Mixology, which is focused on mixing, the major new feature of the 2022 show is a third special area dedicated to wine tourism.
Winescape will bring to the show selected wineries that combine wine production and hospitality through a tourist offer with accommodation in beautiful vineyards and wine tourism services.