Speed and change: two predominant features of the contemporary world, which particularly affect the F&B sector. If we constantly listen and carry out research, we can anticipate changes and, just as quickly, find solutions.
Criocabin has always adopted this approach and applied it to the refrigeration sector, going beyond individual products and proposing concepts capable of bringing together different trends in a single solution.
Today, the pursuit of quality is becoming increasingly important to customers, who request it in a new dimension, i.e. alongside speed: people are no longer prepared to sacrifice one for the other. We increasingly rely on experts who know and work with raw materials and can offer various quick combinations, always guaranteeing high standards of quality.
In such a context, the solution is no longer to propose one or the other, but rather lies in the conjunction "and", i.e. to be able to meet different demands within a single environment. The self-service system goes hand in hand with an assisted service, catering with butcher shops, and traditional processing of raw materials with innovative processing, such as Dry Aging.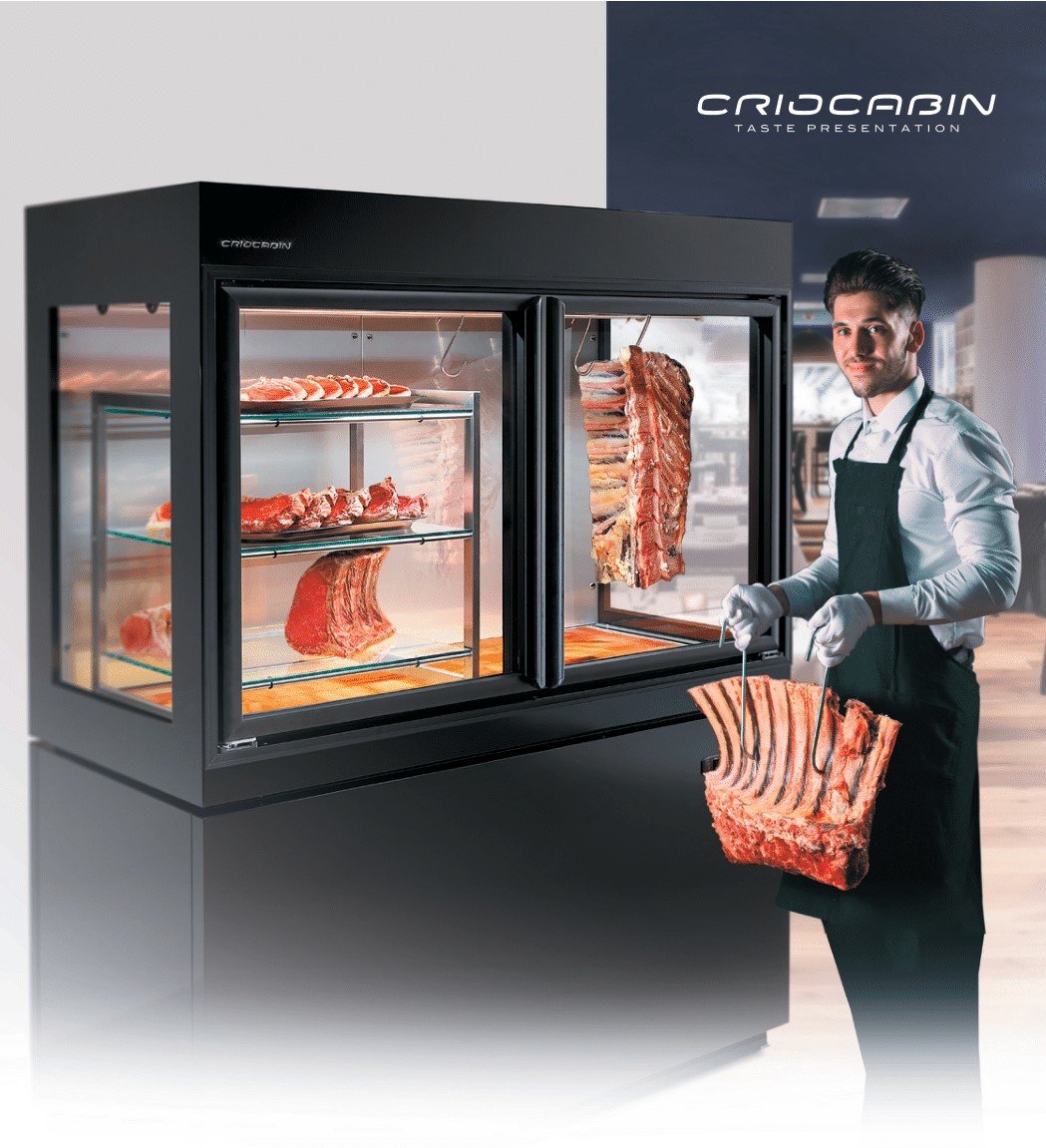 Criocabin products are designed to adapt to modern hybrid spaces and the most contemporary projects: such as Eateries in major cities (ETC – New York), the first meat boutique in Italy (Pantano Carni – Forte dei Marmi), and Chocolate Hall at Harrods in London.
Technology in the refrigeration sector and versatile design enhance the appeal of this co-existence and the advantages it can bring.
The way in which Criocabin concepts are applied will always be personal and customized at each location, highlighting the uniqueness of that particular environment and the products displayed while offering cutting-edge solutions free from constraints and embracing new options for managers.