1st Arabia Tradeshows & Conferences, which is one of the leading Saudi companies in organizing exhibitions and conferences, intends to hold The Saudi International Restaurants and Foodservice Show 2022 during the period 7-9 November 2022 in Riyadh Center International Exhibitions and Conferences.
Saudi International Restaurants and Foodservice Show 2022 seeks to be the main platform for the restaurant, café, franchise, technology and foodservice sectors in Saudi Arabia. It will feature a conference covering investments, manpower, franchising and government trends in this industry. There will also be workshops showcasing successful case studies in the restaurant business.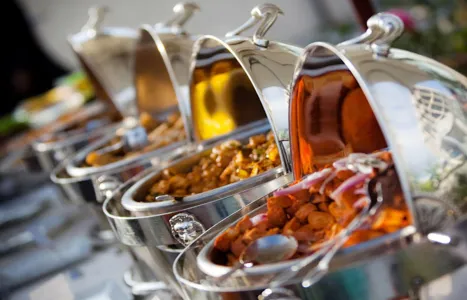 Saudi International Restaurants and Foodservice Show 2022 is going to be the largest event to discuss its various projects from all over the region and study current trends in order to anticipate the future potential of this rapidly growing sector and explore new business opportunities that are witnessing a renaissance experienced by the local and international markets as it attracts a group of VIPs for restaurant owners to the country's brands, key CEOs and thought leaders who shape the assessment of the sector's global growth, analyze behaviors that impact business and share inspirational and aspirational ideas to chart strategies that support the restaurant and foodservice sector that deserve to be highlighted.
The show will additionally witness a variety of competitions – including one for Best Chef – and live cooking shows that will bring together passionate and talented chefs globally showcasing their culinary skills. Other competitions including for Best Food Photography, Best Restaurant, Best Menu and Salon Culnaire will also be held during the 3-day event. Saudi International Restaurants and Foodservice Show 2022 will be co-located with Saudi International Halal Expo 2022