In Urbino, in the splendid Renaissance city of Raffaello, Giuseppe Portanova and his wife Silvia have bet on the success of transforming a disused space located in the historic village of the city, just a few steps from the Ducal Palace, into a restaurant.
A small restaurant, which did not discourage the two young entrepreneurs in realizing their dream of opening a high-level restaurant, despite the limited seating for customers in the space dedicated to the public. The atmosphere is not trivial but sophisticated and well-cared for in every detail, perfectly integrated into the context of the old part of the cheerful Urbino town.
A restaurant for a "few close friends" with about 30 indoor + 20 outdoor seats, for which the talented chef Giuseppe has immediately aimed for a "quality cuisine", in the search for unique and refined dishes, linked to the tradition of the territory and beyond. A bet won with flying colors and excellent feedback, both from local clients and the many tourists always present in the ducal city throughout the year.
Also excellent is the "wine list" carefully selected by Silvia and featuring about 200 labels of white and red wines.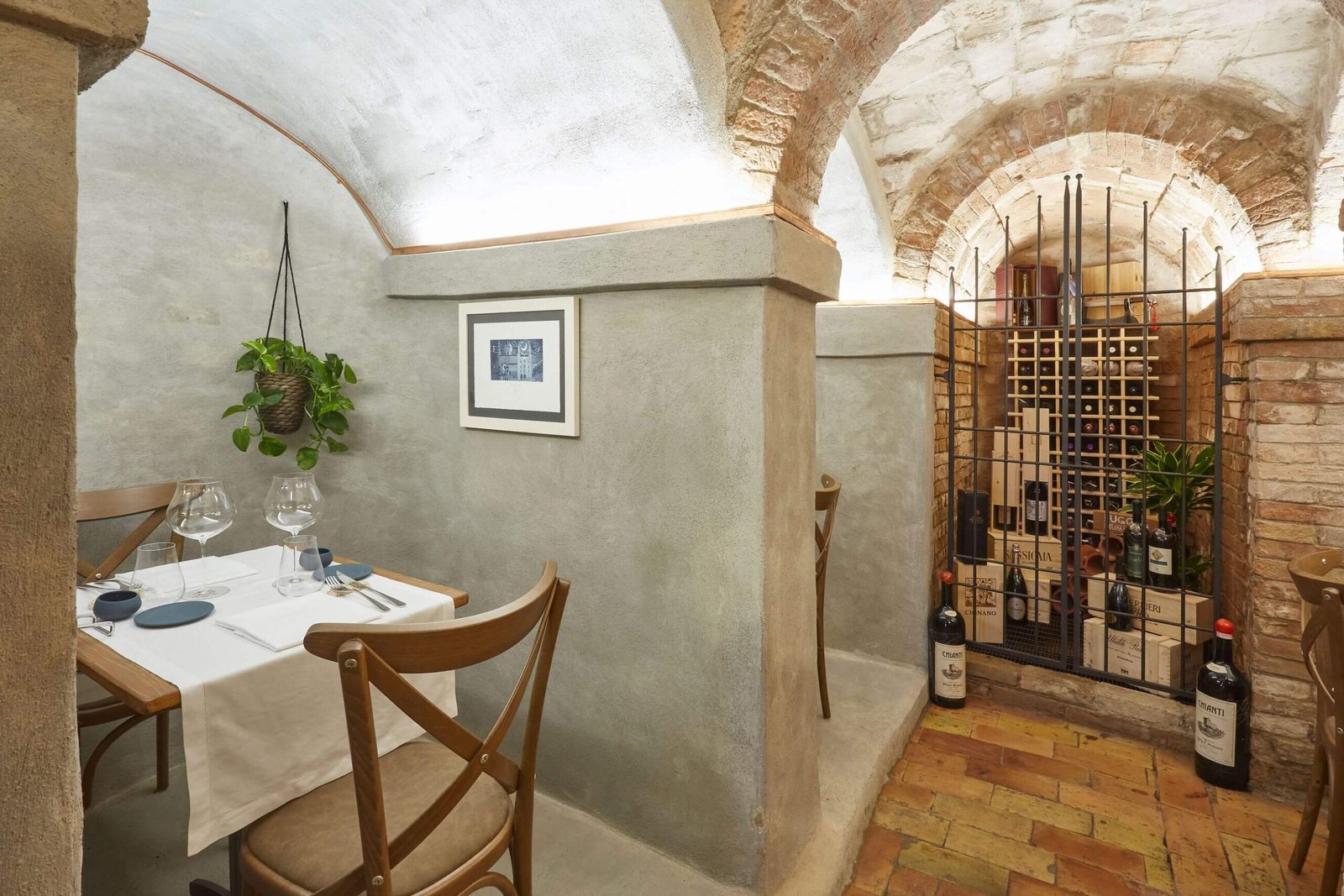 PORTANOVA RESTAURANT IN URBINO awaits you.
At Via Cesare Battisti 67 – 61029 Urbino.
Aesthetic design and furniture realization curated by Rossi & Partners Arredamenti for public premises in the Beverage & Food sector.