Italians have pizza as a meal at least once a week. Pizza sets the pace in families and has been confirmed as true Italian comfort food. But, if it is so that we often follow routines when we make choices, 2023's trends will most likely tell us a different story. As consumption changes, pizza will evolve
The traditional Italian dish par excellence, pizza is reckoning with the desire to leave our comfort zone. So, if 2020 was the year that made all of us bakers and pizza makers, 2023 will offer new trends, aligned with those changes consumers are living through
Sustainability, paying attention to making healthy choices, to safety and to experimentation are keywords for our immediate future, as articulated by a sector that cannot – and must not – forget tradition. In fact, the art of the Neapolitan pizza maker has been recognized by UNESCO as a true Cultural Heritage. Even today, real Neapolitan pizza still has to meet certain requirements.
First, it must be made in a wood-oven. Then, its diameter cannot exceed about 35 cm, and the outer crust must be thick and not burnt. Real Neapolitan pizza must be topped with fresh or peeled tomato, fiordilatte mozzarella in strips or sliced bufala mozzarella. Baking also has to meet strict guidelines: no more than 90 seconds in the oven, after a leavening time that should not exceed 24 hours.
And if all of this sounds familiar, pizza makers are actually going further, adding new procedures such as extreme hydration and multiple baking or alternative flours that will ensure a pizza that is easier to digest. That is not to mention the carefully selected toppings, which are always better if they are locally sourced such as zero-kilometre products, when available.
Thus, quality has become the common thread that accompanies the entire supply chain, which is then enhanced by the flair, the fantasy, and the creativity of those who cannot be considered mere pizza makers anymore, but who have become pizza artists tout court.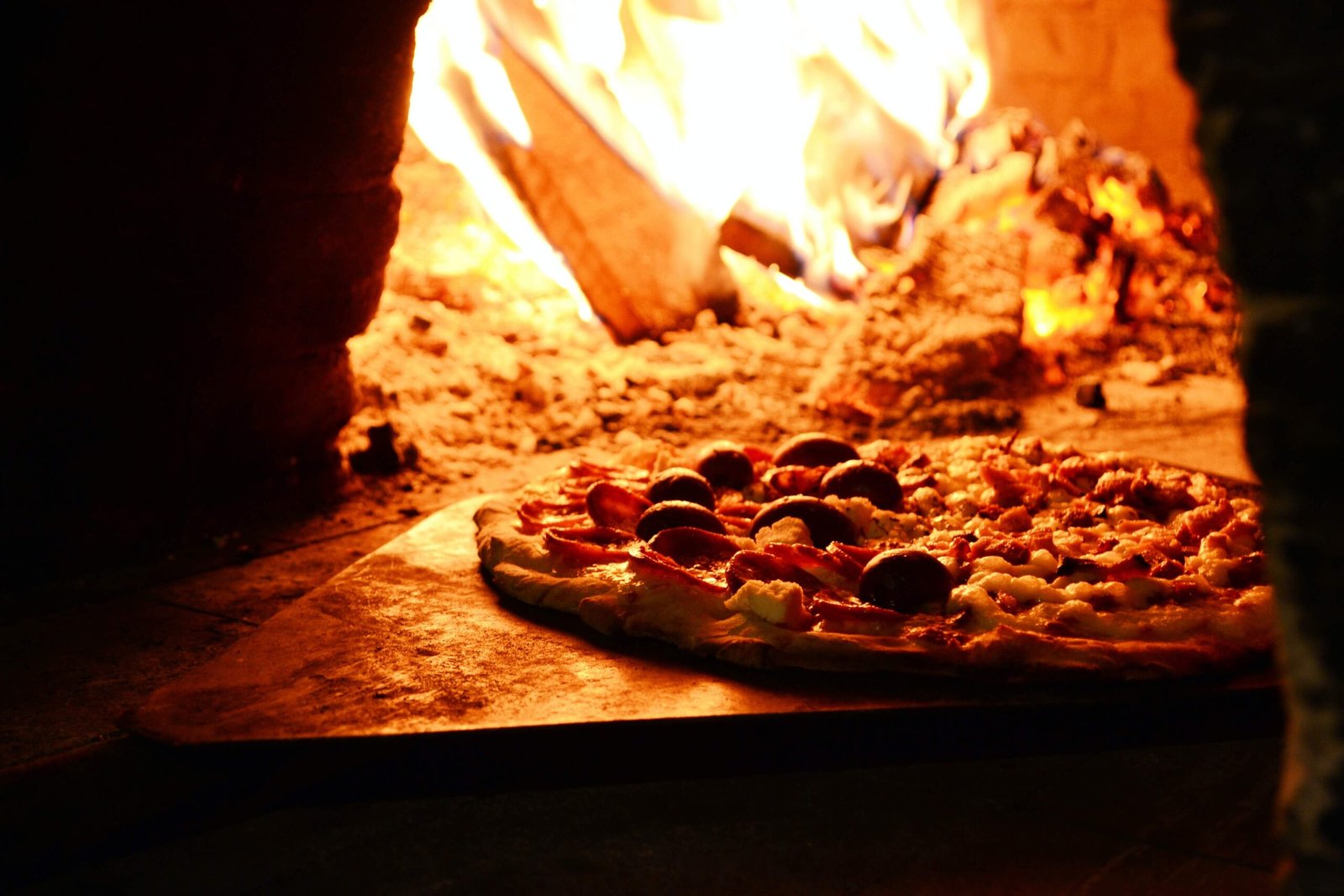 CHALLENGES THAT HAVE BECOME TRENDS
Few pizza makers
Let's begin with the staff shortages, that have lately become chronic in many sectors of catering and H&R, and the causes of which are still being studied. What we know for sure is that enhancing the role of pizza makers would be the key to making this ancient profession attractive. Actually, this is a job that if professionally framed is worthy of strong recognition. Pizza makers who show creativity in handling pizzas, find solutions for sourcing quality ingredients and dough, an ability to manage job flows and, possibly, the staff with whom they collaborate are highly sought after. In this regard, a draft law has long been proposed to revise this figure professionally. We'll see if 2023 will be the year that sees a change.
Digestibility and nutritional quality
The strong focus on healthy food choices, a balanced and seasonally appropriate diet has meant that H&R professional's focus has centred on their products' nutritional quality. It should be mentioned that a traditional Italian pizza, as an ideal expression of the Mediterranean diet, includes a balanced mix of nutrients with 55-60% of its caloric intake provided by carbohydrates, 15-20% by proteins, and 25- 30% by fats, with a particular focus on fibre content, antioxidants, and mineral salts, in full alignment with Ancel Keys' principle that we should "Eat well to stay well"
Taking this one step further, new trends are leading toward a rebalancing of traditional recipes. We are talking about a skilful use of flavour and grain milling to give pizza an increasingly satisfying taste, and to the use of sprouted seeds in flours and toppings, for tastier dough as a substitute for dairy products.
Thus, innovative doughs include, alongside water and flour, new possibilities to reach optimal digestibility, taste, and alveolation. One example is using aloe vera combined with type 1 flours to ensure lightness. With the right balance, ensured by an increase of alimentary fibre in the recipes, pizza should no longer be viewed as a "deviation from the rules" in a dietary sense, but rather as the healthy and balanced one-dish meal as has always been recognised in Italy.
High-quality ingredients
Another issue is that of ingredients. Today more than ever ingredients are expected to meet the criterion of sustainability, like an endless variety of other products that consumers love. So, whenever possible, let's buy locally sourced, or zero-kilometre products, and give priority to small producers and seasonal ingredients, to the point that pizza's true seasonality is established, an idea that has already been long supported by our traditional cuisine.
This is a trend that, until a few years ago, has been blatantly ignored by the pizza industry, which basically presented the same menu summer and winter. Just as it would seem meaningless and anachronistic to order prosciutto and melon at a restaurant in December and roast chestnuts in July, consumer sensitivity is beginning to become consolidated in pizzerias along the same lines.
Thus, the examples of winter offerings might include truffles, the finest of the tubers, but also chestnut and hazelnut humus, pumpkin, butter sautéed onions, artichokes, and black cabbage. But also thin sliced cured lard, duck breast or radicchio.
It goes without saying that in the logic of sustainability, vegetarian and vegan options are essentials. This is a trend that has been confirmed by data collected from the Just Eat platform, which commissioned BVA Doxa to conduct a study. In the category of the most ordered items, the most popular dishes in food delivery also stand out in their vegan version, with vegan pizza orders coming to +43%. Not only that, but vegan toppings are also recommended by pizza makers to compensate for the overeating that often occurs during the holiday period.
New formats
As we were saying, the real Neapolitan pizza is rigorously round. Nevertheless, today consumers are ready to accept different proposals, and the industry is not holding back. After many decades of being confined to specialized takeout establishments, high pan and rectangular pizza are conquering the entire Bel Paese, finding their way into even the most elegant pizzerias.
So, whilst it is true that, thanks to selling by weight (a method originated in Rome), customers can purchase the proposals in the exact quantities they prefer whilst choosing between a number of seasonal recipes, it is also true that in some of the most innovative restaurants, different types of dough and formats can be found in the same menu to satisfy every customer's wish. The secret of quality lies in high hydration with calibrated leavening that facilitates the digestibility and allows optimal alveolation. Pizza that is round, rectangular or pan is just a matter of taste. When in doubt, you can also order half-and-half.
A great classic
Pizza has shown that it's not afraid of change and that it is evolving like the smartest species, as it adapts to its context. Pizza totally embodies all today's trends and has also been confirmed as one of the most ordered foods for delivery, as shown by data from the Deliveroo's platform. Among the favourite flavours, the simple margherita, with mozzarella and tomato, is still the queen, followed by the piquant Pizza Diavola and the multiflavoured Pizza Capricciosa.
Pizza's great success comes from the fact that it's a product capable of interpreting, the most representative foods in the Mediterranean cuisine even for the future over the short-term. As long as it's made using healthy and green (meaning natural, organic, vegan, sustainable or ecological) ingredients, measured to maintain their natural flavours and nutritional balance, in variants that can meet everyone's dietary needs. Pizza's trump card is and remains its simplicity, which, incredibly, always manages to amaze.