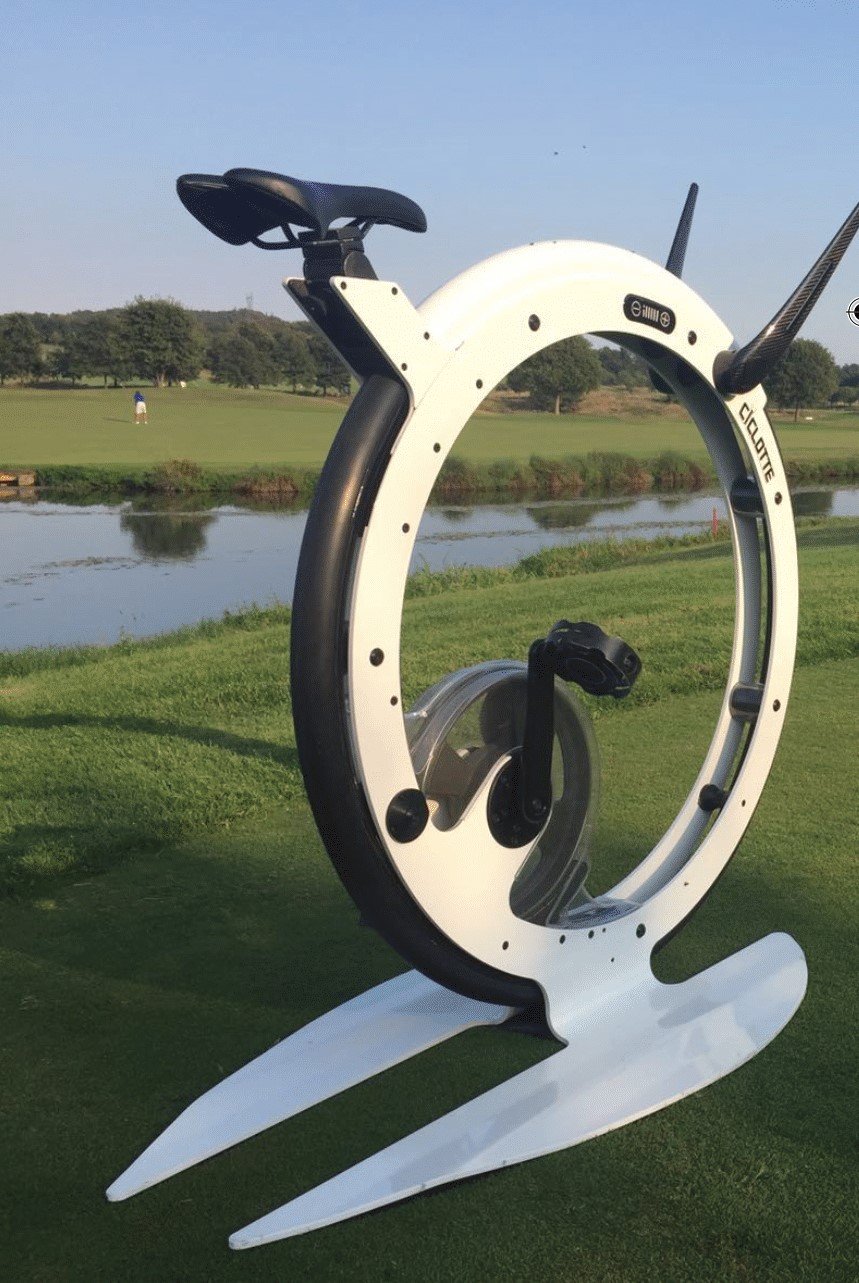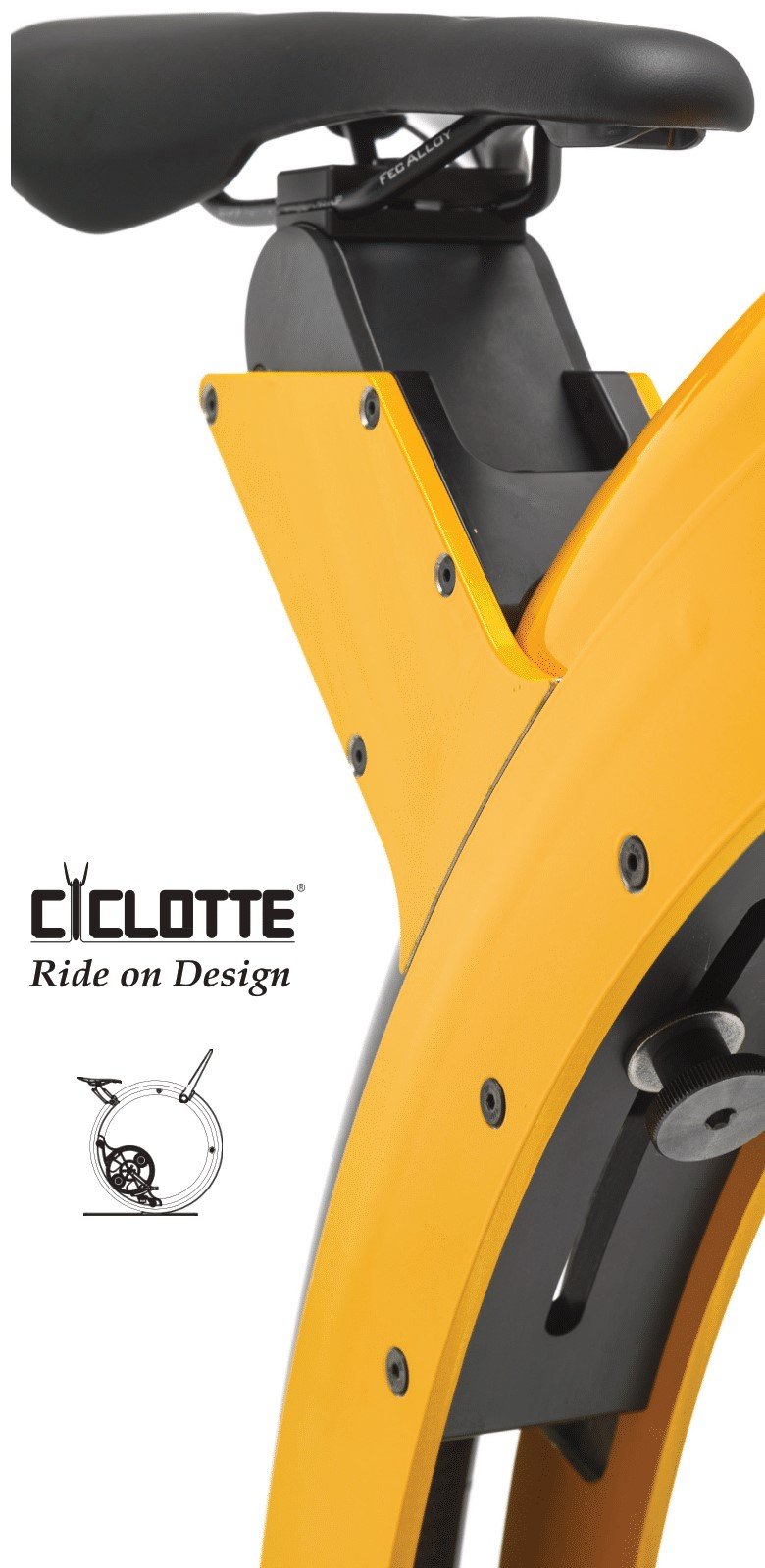 When we talk about exercise bikes, we immediately think of those white, bulky objects with protruding edges, that usually block a corner of the house and are always a bit out of context. That's right.
However, after seeing Ciclotte bike, you'll probably cancel this image from your mind forever. Ciclotte bike is much more than an exercise bike.
It is a functional and fun design object, made of excellent materials such as carbon fibers, glass fibers and steel.
Thanks to the innovative design of the young designer Luca Schieppati, Ciclotte bike becomes a full-fledged furnishing element that can characterize any environment, drawing attention to its lines without renouncing to its strong sporting vocation.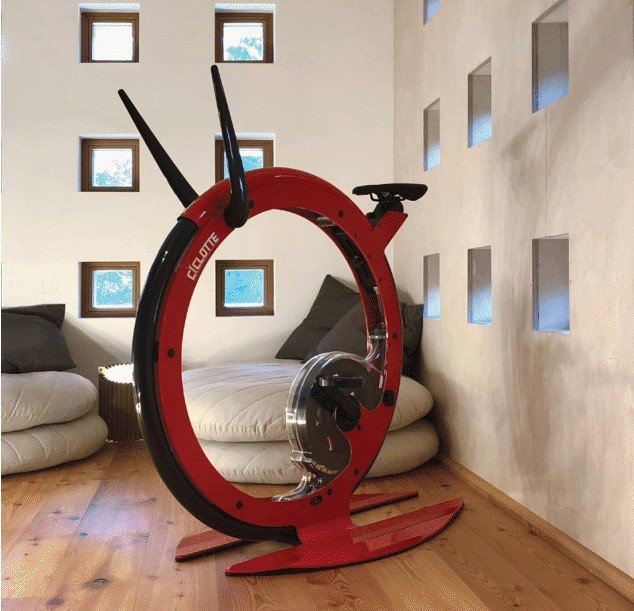 The outer wheel is at the heart of this project. Its shape reminds us of the retro monocycles of the late 19th century, transformed into an object of refined engineering, destined to become a must in interior design and the world of luxury fitness.
From a technical point of view, Ciclotte Bike is designed to faithfully replicating the sensation of cycling on the road and is ideal for high-intensity aerobic training such as spinning.
The Ciclotte project was born from the evolution of Ciclò, the concept of monocycle designed for sustainable urban mobility.
Since 2007 Ciclò is part of the permanent collection of the Italian Design Museum (La Triennale di Milano).