Since three generations, Caffè Boasi has been developing the passion for coffee, with the artisan care that remains alive even in the most modern artisanal processes. 
The Ho.Re.Ca line offers the high quality of Caffè Boasi, a name of ancient traditions in the world of coffee, to the most demanding professionals. A high image brand and packaging, in line with the high qualitative level.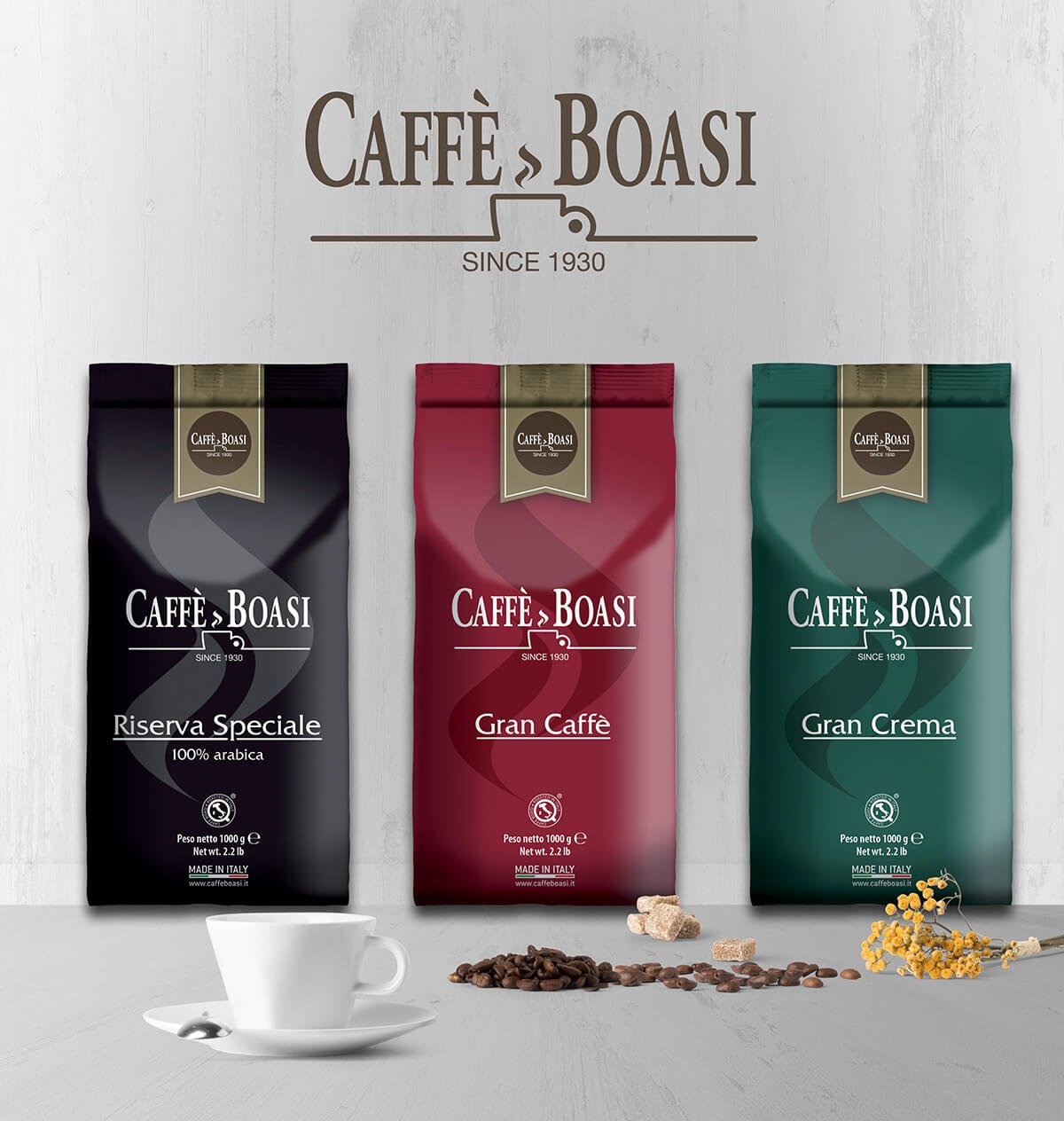 Four high level blends studied on the basis of the needs of the bar and calibrated on the tastes of consumers. A careful selection of coffees and the technological optimization of roasting, have allowed us to improve the quality of the blends of our Ho.Re.Ca. line. A product dedicated to professionals who wish to serve an excellent quality of espresso coffee. 
The blends
Gran Crema Blend Intensely flavored coffee with a velvety cream for a rich and decisive flavour. Among the 'Arabica' of best Brazilian and Central American regions and from selected 'Robusta', a balanced coffee with decisive character of strong personality. Aromatic and full-bodied with a persistent aftertaste.
Gran Caffè blend
A blend with a full and intense but soft taste born from the selection of sweets, refi-ned and soft Brazilian and Central American coffees and selected Asian coffees.
Gran Riserva blend
Refined blend of coffees from fine plantations in the best Brazilian regions and fragrant coffees from the hills of Central America with an aroma of fruits and flowers. Delicate, aromatic blend and fragrant: a coffee for true experts.
Riserva Speciale Blend
Refined blend of pregnant body. Its exquisite acidity releases aromas of berries and of sultanas. This exceptional blend of natural coffees has a low caffeine content.