Swan Italia was founded in 1963 and it is specialized in the production of upholstered furniture. Its company philosophy is based on a perfect combination of efficient quality standards, meticulous attention to detail and technical production knowledge.
Swan is synonymous with quality upholstered furniture and, thanks to the entirely Italian production, the creation of its own exclusive design projects, the use of traditional typical Italian processes, the use of semi-finished products produced exclusively in Italy, the use of first quality raw materials and components and the creation of products that comply with the safety standards in use, fully meets the requirements to have the official "100% Made in Italy" certification since 2011.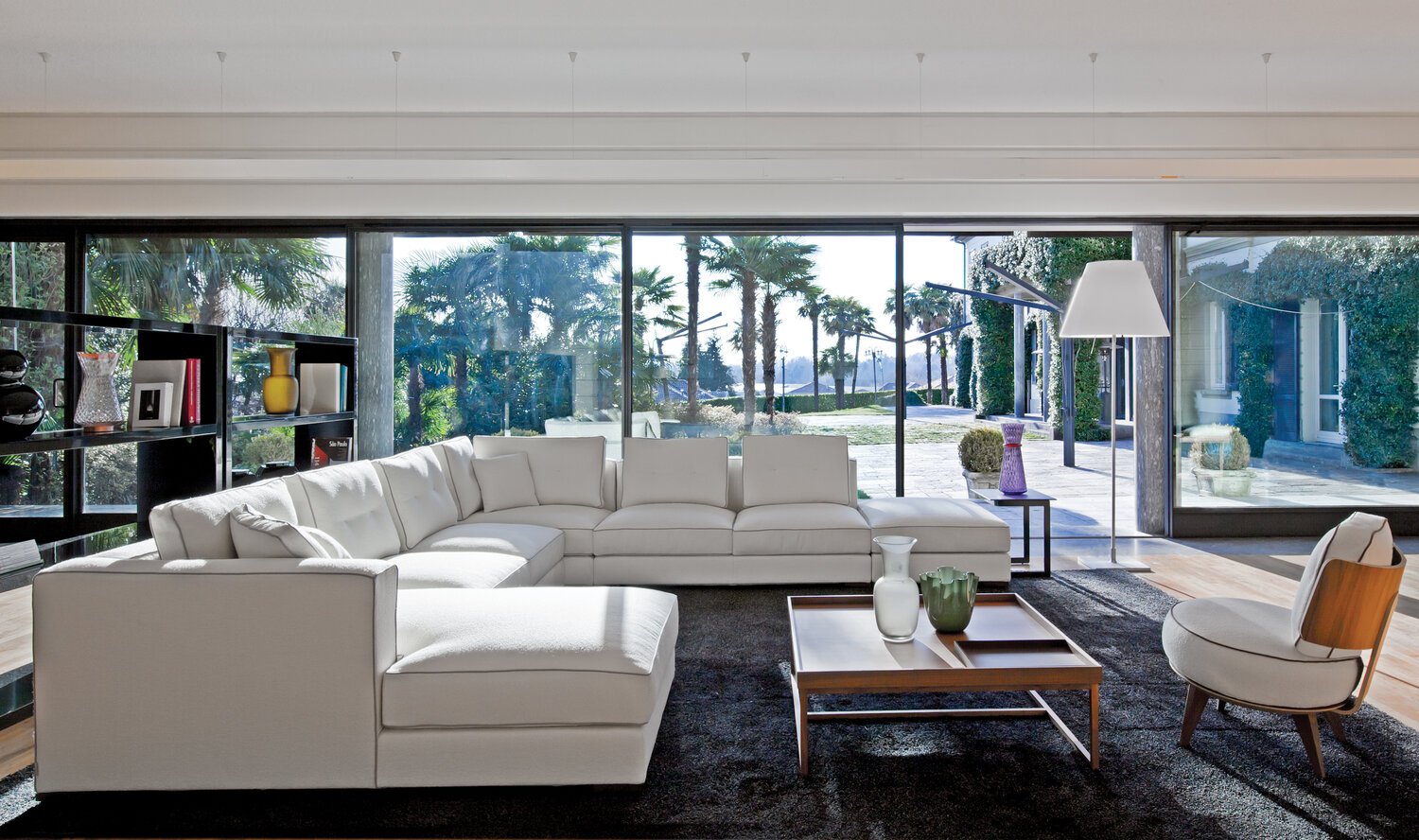 During the over fifty-five years of activity, Swan has established itself on the national and international market where it is now present in about 60 countries.
Swan pays special attention to the development of the market and contemporary design trends and has been working with famous architects and designers for many years.
Since 2012 the company has been collaborating with the architect Francesco Lucchese who designs the most part of the design products.
Philosophy is the latest modular sofa presented to the market and its design summarizes all the characteristics that distinguish all Swan furnishings.
Philosophy has a spacious seat, harmoniously combining maximum functionality with extreme comfort while enhancing the interior design of the living space thanks to its well-balanced volumes and proportions.
While the structure and seats are sleek and linear, backrests are soft and smooth and padded with feather to provide the best relax sensation while seated.
A deep botton upholstery traces an elegant and decorative graphic sign that makes the backrest even more attractive. The result is a dynamic system of great class.
Together with the production of composable sofa, Swan Italia has a long tradition of producing armchairs that have become true design icons over the years.
Thelma and Louise are the latest ones designed and, despite being two completely different products, they share the use of wood as the main material of the structure that holds cushions.
Louise has an harmonious rounded structure that welcomes and wraps the padding which is enhanced by contrasting color piping. Louise is inspired by the nordic lifestyle and the seat is suspended revealing the preciousness of the solid wood legs.