Most consumers have become increasingly sensitive to the environmental impact that production processes can have. The gelato industry is also trying to respond to this new and important trend.
Eco-sustainable gelato is a type of ice cream that is made using environmentally friendly and sustainable practices. This can include sourcing ingredients from local and organic farmers, using eco-friendly packaging materials, and implementing energy-efficient production processes.
This reduces the carbon footprint associated with transportation, and it also supports local agriculture. Organic ingredients are also a good choice, as they are grown without the use of synthetic pesticides and fertilizers, which can harm the environment.
Another way that gelato makers can make their products more sustainable is by using eco-friendly packaging materials. For example, they can use biodegradable or compostable cups and spoons, or they can package their ice cream in reusable glass jars.
In addition to that many Ice cream maker using renewable energy in their production, for example solar and wind power. They also can use energy efficient equipment to reduce their overall energy consumption.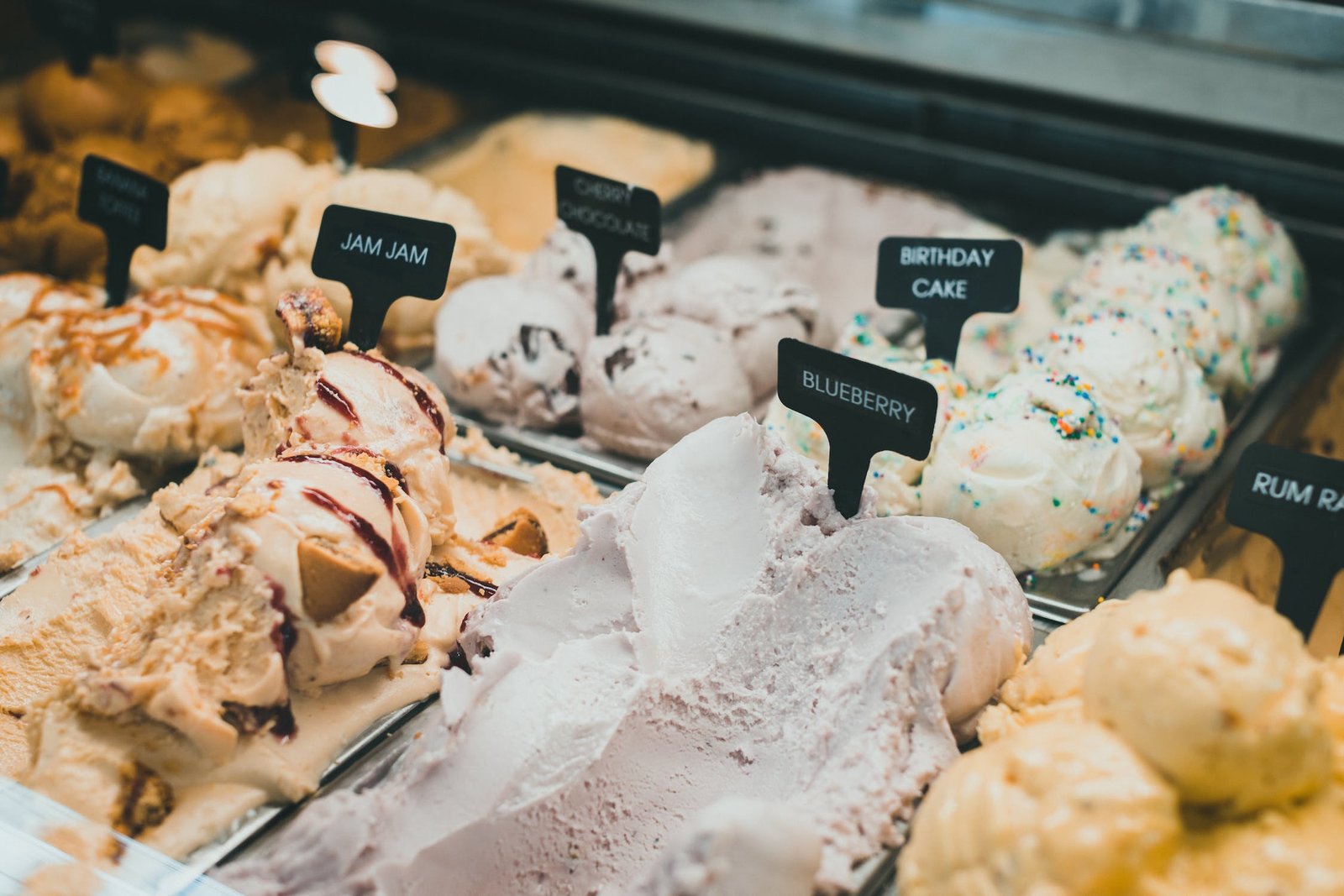 Finally, sustainable gelato makers should consider the environmental impact of the water they use in their production process, particularly in areas with limited water resources.
Overall, eco-sustainable gelato is made with a focus on environmental responsibility and the use of sustainable practices throughout the entire production process.
As mentioned earlier, even plastic ice cream spoons are giving way to new environmentally friendly materials.
Recyclable ice cream spoons are a type of spoon that can be easily recycled after use. They are a great alternative to traditional plastic spoons, which can take hundreds of years to break down in the environment and can be harmful to wildlife.
There are a few different types of recyclable ice cream spoons that are available on the market.
One type is biodegradable spoons, made of plant-based materials such as corn starch, sugarcane, and bamboo. These materials are compostable and will break down in the environment within a relatively short period of time.
Another type is made of paper or wood, it also can be compostable and biodegradable. It has a natural look and give a premium look.
Lastly, some ice cream spoons are made from recycled materials, such as post-consumer recycled plastic.
While these spoons are not biodegradable, they do help to reduce waste by repurposing materials that would otherwise end up in landfills.