The delicious taste of fresh pasta. Passion is the secret – along with a formidable determination to protect local culinary traditions by using only the freshest ingredients to create and enhance flavors and aromas that have been lost elsewhere.
The pasta dough emanates from a special recipe devised on the farm: Semolina durum wheat, Soft 0 wheat flour, and fresh eggs. Fresh meats and vegetables are prepared and cooked in our own kitchens. We use Venetian culinary practices to enhance the natural flavors until they are able to make their way to consumers' dinner tables and become part of a delicious and variable daily menu.
By choosing only the best flours for correct compactness and texture of the pasta, freshly laid eggs and genuine ingredients, Pastificio Cecchin has become symbolic of home – made artisan production, using skilful professional know-how and the highest quality and service standards.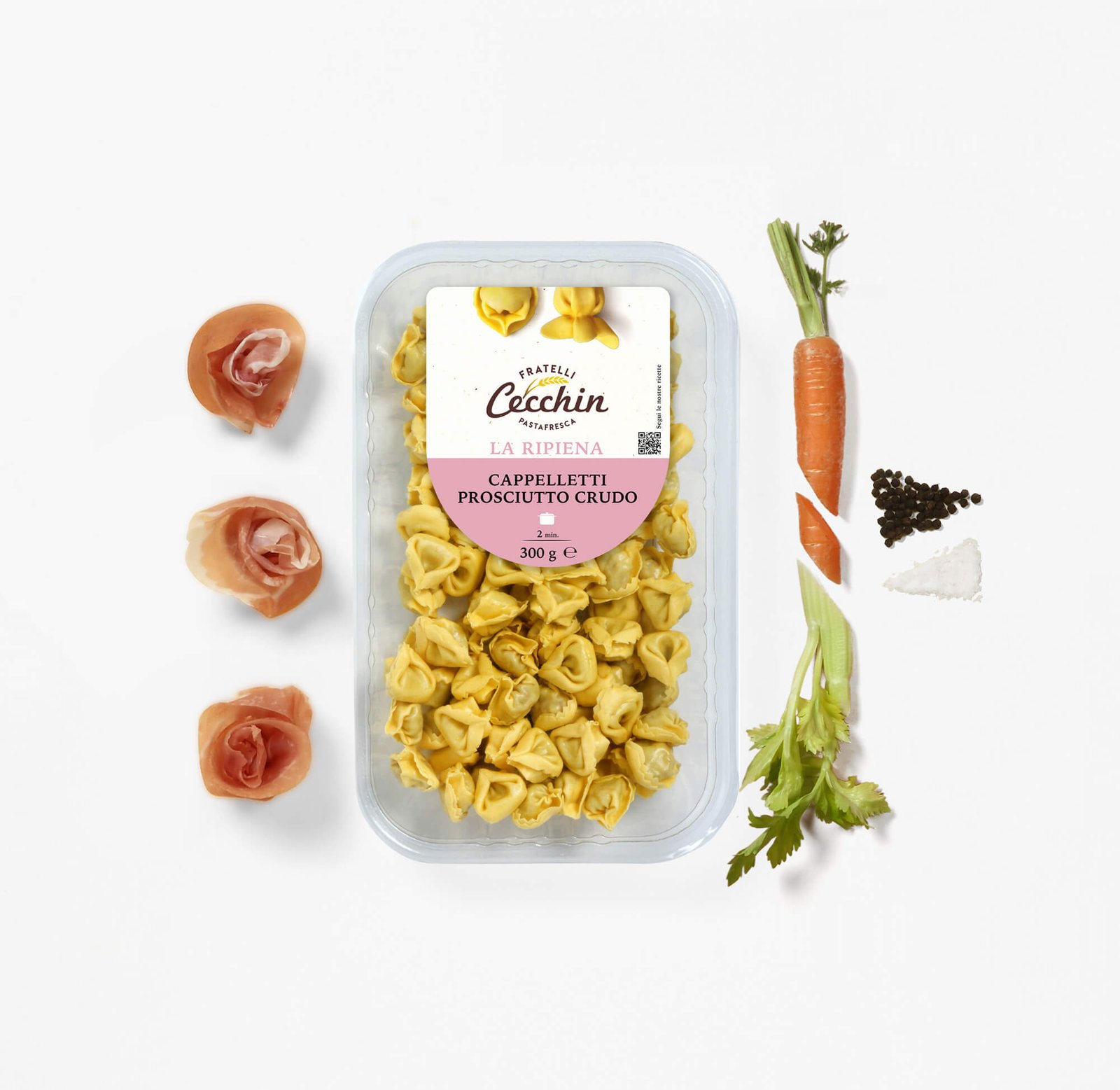 Managed by Andrea, Carlo and Laura Cecchin, the esteemed family-run artisan workshop – utilizes important modern production processes and has released a wide range of its own production and house specialty products.
These vary from fresh egg pasta to handmade tortelloni and ravioli stuffed with vegetable fillings. There are handmade cappelletti and fagottini filled with cured prosciutto, and artisan crespelle ready to be put in the oven or in the microwave (for a quick and easy meal) with a choice of exquisite fillings; and then there are potato or pumpkin gnocchi or sweet tortelli stuffed with custard and fruit conserves.
All in the name of authenticity.
The business began circa 25 years ago, when the two brothers Andrea and Carlo Cecchin started a new venture in a sector that had always fascinated them and that they knew very well. "Our goal is to bring a genuine and honest product to the consumer's table."
In the IFS certified factories, there are state-of-the-art systems and machinery which transform raw materials into finished products using the best possible work and safety standards in full compliance with HACCP.
For the Horeca channel we have also 500g packs and 1000g packs. We produce potato gnocchi in 500g packs, 2000g packs and 2500g packs.