Continuing to Redefine Hospitality Together
The Hotel Show Dubai is the largest, longest-standing and most prestigious hospitality trade event in the Middle East and Africa. The flagship event of our hospitality portfolio, which includes The Hotel Show Saudi Arabia, Hospitality & Food Egypt and The Hotel Show Africa, will be returning in 2019 for its twentieth edition, continuing to lead the way in reshaping and redefining the region's rapidly growing hospitality industry and tourist trade.
Introducing Middle East Design & Hospitality Week
We are excited to announce that in 2019, we will be launching the Middle East Design & Hospitality Week (MEDHW) which the Hotel Show Dubai will be a key part of. Taking place alongside 6 other co-located events, Middle East Design & Hospitality week will showcase the most important brands from the hospitality and design communities.
With over 50 years of show heritage, Middle East Design & Hospitality Week will see 2,000+ exhibitors, over 50,000 visitors and more inspiration, creativity, innovation and networking opportunities than ever before.
What's on in 2019
The Middle East Housekeeper's League of Champions
The Middle East Housekeeper's League of Champions has become an integral part of The Hotel Show over the past two years, proving popular with visitors who turn up in their hundreds to watch the teams competing with one another in sprucing-up ransacked rooms. Due to this success, the competition will be back for the 2019 edition of the show, providing the housekeeping teams – who are a vital part of any hotel and are often the unsung heros – the opportunity to showcase their skills and the technicalities involved in proper guest room cleaning and maintenance.
The Middle East Hospitality Leadership Forum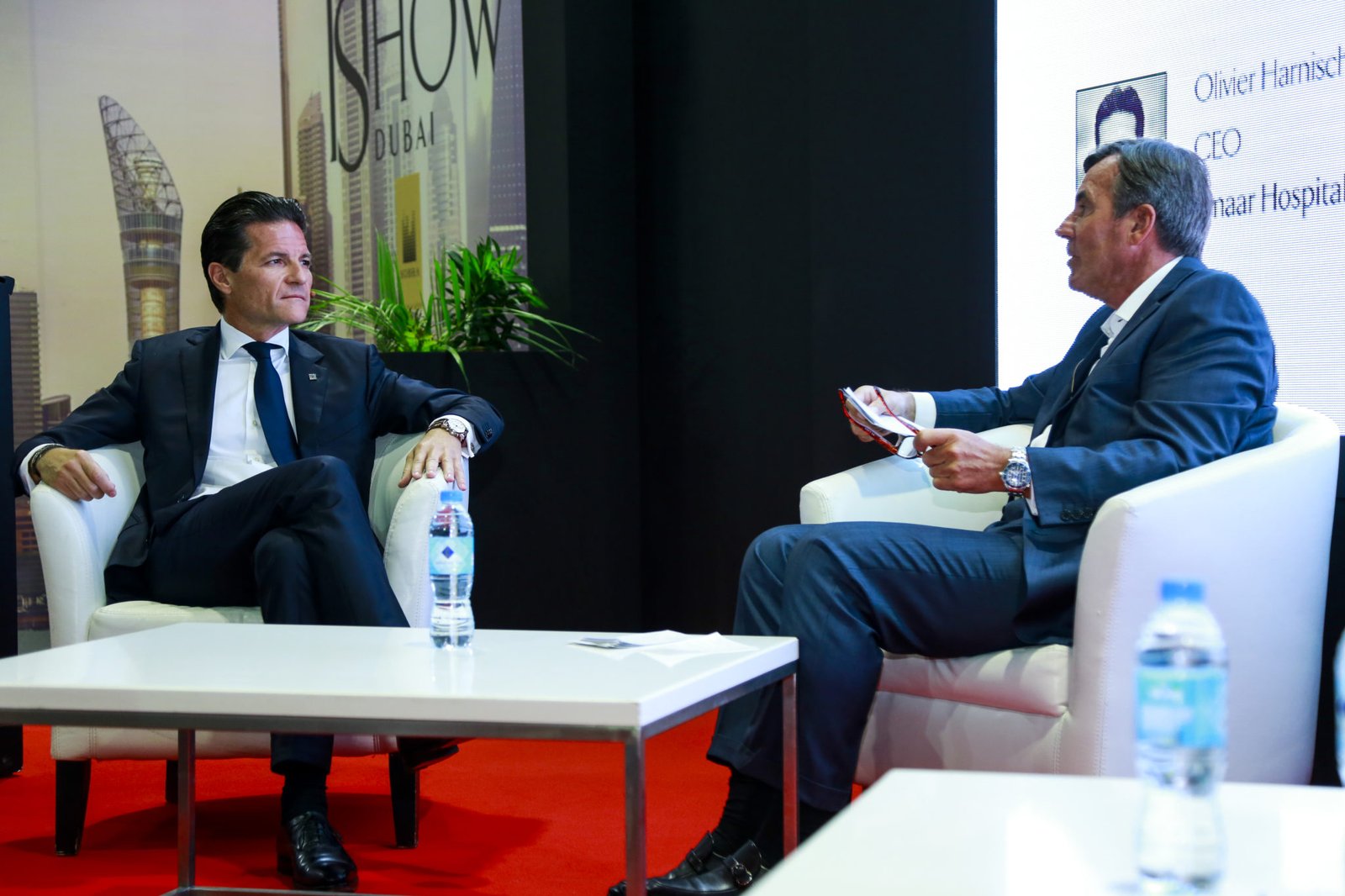 A central feature of The Hotel Show, The Hospitality Leadership Forum is a free to attend series of forthright panel discussions addressing the key strategic opportunities and challenges that are shaping the regional sector at this time of accelerated expansion and change.
The agenda is developed in close consultation with the region's leading hotel general managers and offers the audience a rare insight into how they think, how they create, manage and develop critical elements of their properties, how they view the current market and what they're planning next.
The Chef's Table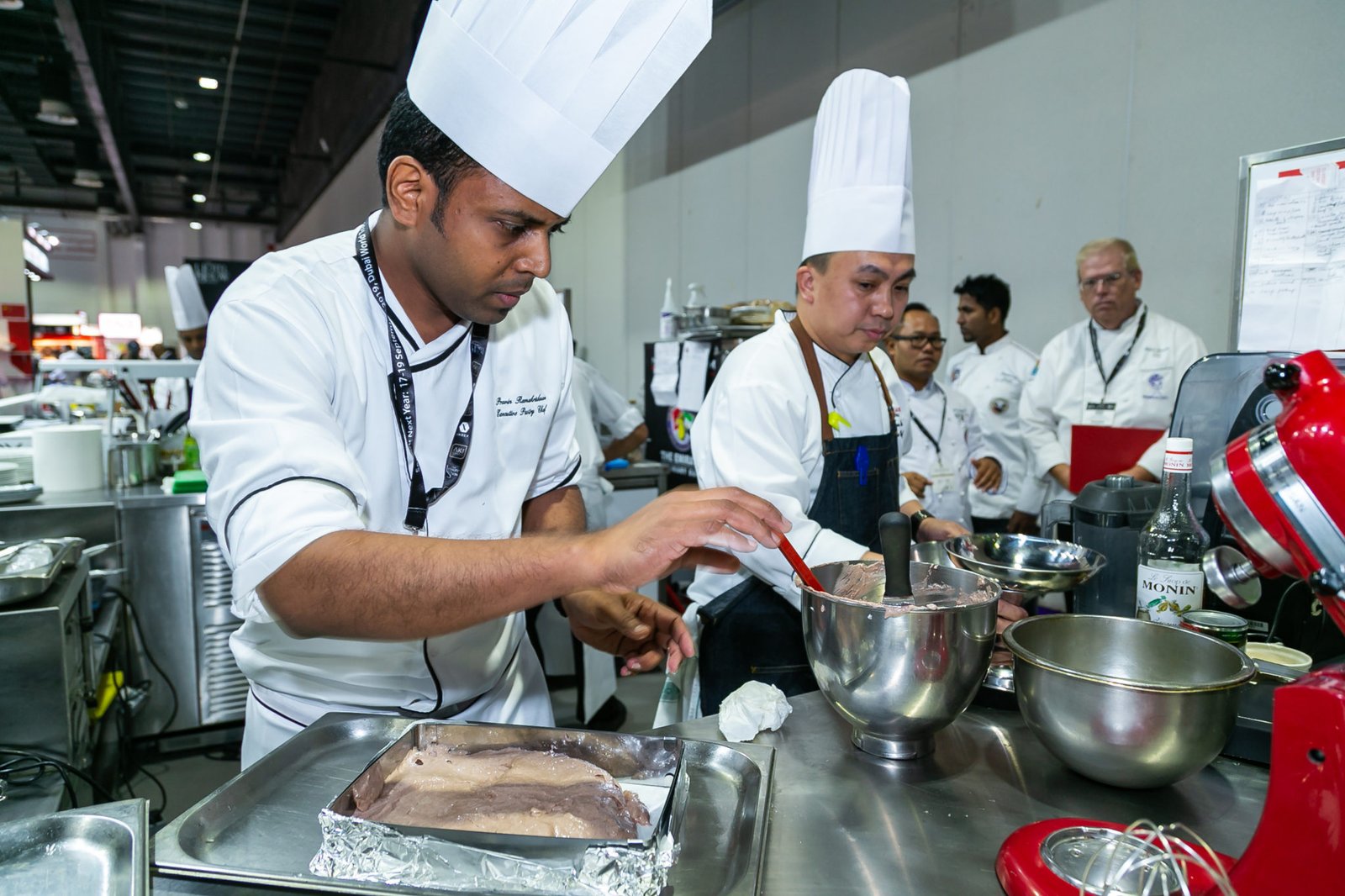 The Chef 's Table, debuted at the 2018 edition of the show, with selected teams from leading hotels and restaurants being pitted against one another in front of hundreds of visitors. The competition was judged by 4 expert chefs, led by Chef Uwe Micheel, President of the Emirates Culinary Guild and each 3 hour battle saw 3 full meals created, cooked and presented to a table of VIPS each day.
The competition will be back for a second edition at The Hotel Show Dubai 2019 and we are looking forward to a bigger competition with many more participants.
The Middle East Hospitality Awards
The annual Middle East Hospitality Awards is staged during The Hotel show and celebrates the achievements, innovation and excellence of the Middle East's ever expanding hospitality industry over the past 12 months. The quality and volume of entries that are received for the Awards are an impressive testimonial of the expanding list of hospitality offerings that are on par with international standards. The Awards are a spectacular celebration of the great and the good that help maintain the Middle East's global reputation for world-class hospitality