All functions and complexities of noodle making in one machine!
Have you felt increasing competition in your markets?
Do you feel you'd need to differentiate your business to stay strong and popular among your customers? Now it is easier than ever for an independent restaurant operator to start offering unique pasta/noodles freshly made from scratch.
We are introducing a Richmen Gold, an all-in-one noodle making machine that is designed and manufactured in Japan to serve professionals who want to thrive in competitive restaurant industry by offering high quality and different craft noodles. This machine is built with Japanese engineering and precision and techniques cultivated by years of noodle making artisans in Japan.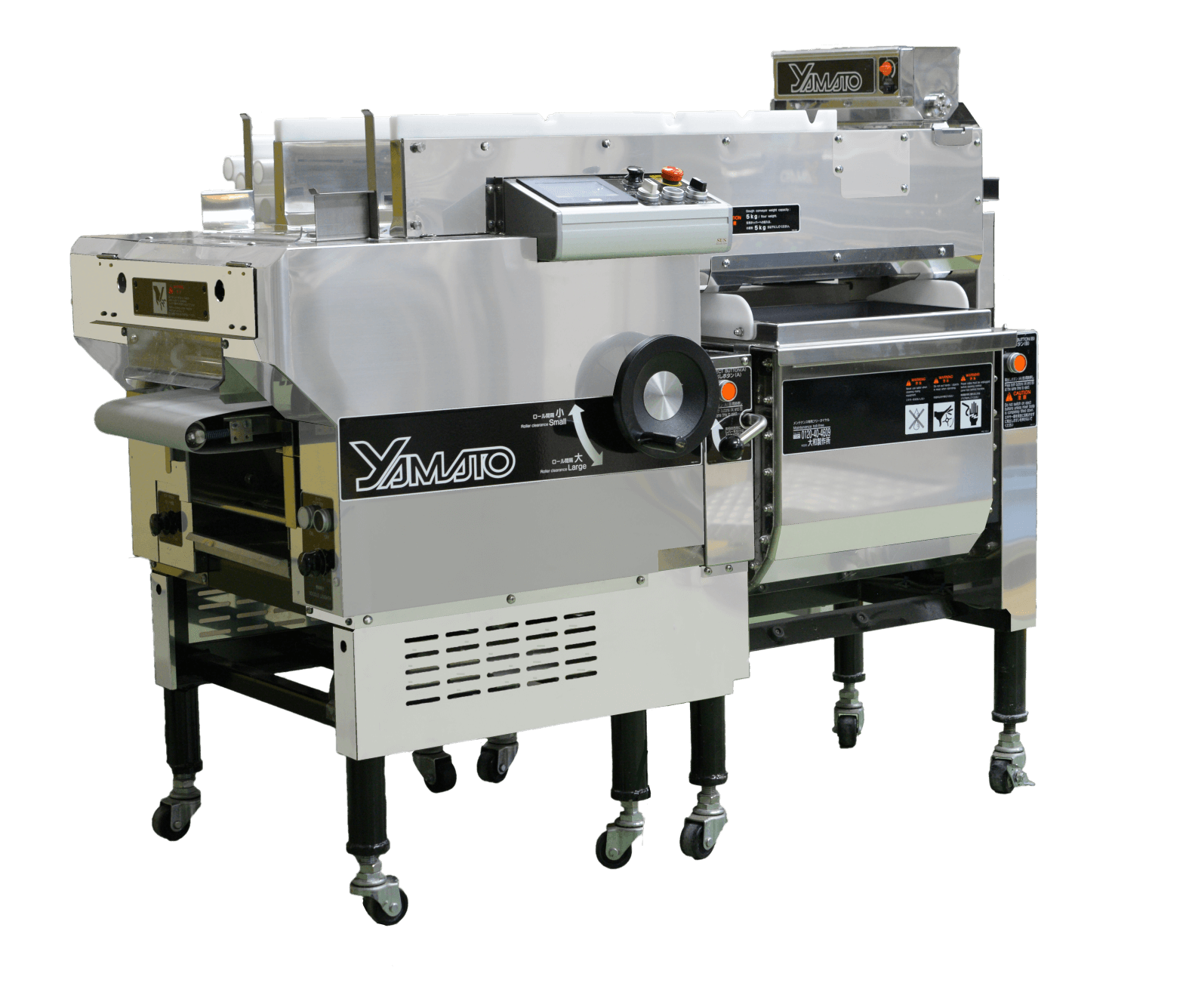 It is like having a noodle master with many years of experiences in making a variety of fresh noodles in your restaurant.
With the latest control technologies in the machine, it is easier than ever for those without any noodle making experiences to start producing superb noodles.
Because the machine is designed to produce a variety of fresh noodles at hydrations that range from 25 to 40%, it is possible for you to make noodles that dramatically vary in noodle texture.
With over 160 units of these machines installed in Europe, our customers have been changing the way people see fresh noodles served at their restaurants. Thanks to 365-day servicing provided at Yamato, operators can have a peace of mind making noodles on their machines.
There is no better tool for you to make your offering different and stand out from others.
We have the exact same model at our Amsterdam Office. And please feel free to bring your local flours to test on our Richmen Gold. We'd be happy to provide you with a private demo and full experiences with and what's possible with the machine.
Please contact us if you are interested.