Éther is the name of the new tableware collection of RICHARD GINORI, with the poetic, eclectic approach of french designer Constance Guisset
That nebulous atmosphere, an invisible air flow in which one can only sense the spread, is now tangible. It is Éther, the texture created by Constance Guisset for the new tableware collection inspired by the Aria line – of Richard Ginori.
A concept developed with poetic lightness by the French designer, through shadings from black to blue, easily matched with all colors, crafted with irregular forms in full and empty zones, bringing depth to the plates to welcome various gourmet delicacies.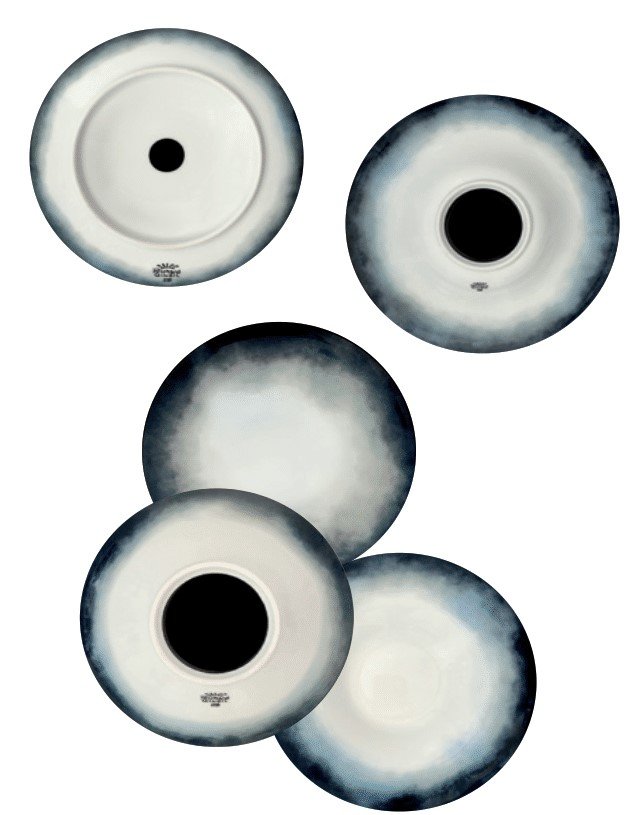 Figurative movement accompanies that of forms: all the pieces are extremely versatile, and can be turned over, stacked or placed together to create different, adaptable combinations with multiple serving functions.
The aesthetically refined Éther series, entirely decorated by hand, displays all the know-how of the Florentine company, which after over two years of development has produced the pieces in its Hyper*P workshops: porcelain with a new high performance formula, resist-ant to impact, ready to conserve all the finest characteristics of the material.