"When clients arrive, I greet and welcome them to the kitchen of the butchery". This sentence, at first glance might seem just an expression of warmth with which Claudio Costa, owner of "Bistrot della Macelleria" in Canale di Agordo, greets his guests. In reality, it describes something quite tangible: the fulcrum of the kitchen and of the menu offering of the restaurant, the X-Oven 2 grill oven with its patented lateral grill drawers, is inserted into that unique space that contains dining room and kitchen.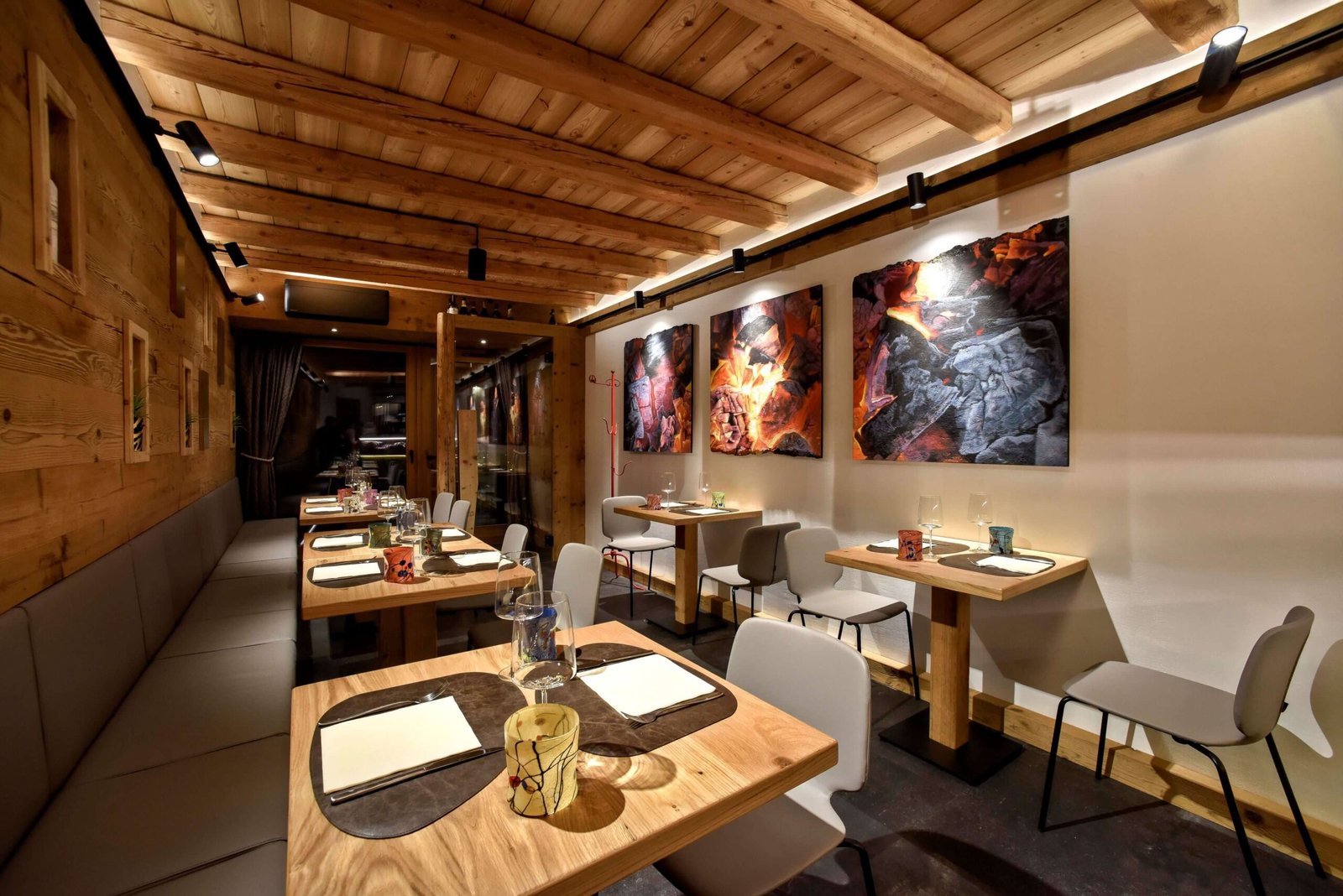 "With a good venting system in the dining room, there isn't even a trace of smoke", Claudio proudly adds, third generation of a family of butchers since 1947. His bistro was inaugurated at the end of December 2022, and has 18 seats, therefore a very cosy atmosphere. "I know the X-Oven and its performance very well," continues Claudio.  
"Before opening the restaurant, together with my chef, Andreas Mezzacasa, we performed many experiments while learning how to use it well." Claudio discovered X-Oven after extensive research and fell in love immediately: "We chose X-Oven for its ease of use and for a few technical matters which are, in my opinion, essential. Thanks to the unique configuration of the machine, when opening the grill drawer, the oven temperature remains stable and no smoke comes out".  
Claudio's particular training – he thinks of himself first as a butcher but also has training, and most of all experience, as a chef – helps highlight the contribution of X-Oven in the kitchen. 
"The client who comes to us seeks and expects excellent quality meat cooked to perfection. X-Oven, in addition to giving you the ideal cooking, is able to give the meat an incredible smoky flavour. From the technical cooking point of view it is very strange that a rib steak cooked in eight minutes can take on that type of smoky flavour. I fell in love the first time that I tried it".
Claudio is a such an enthusiastic connoisseur of grilling that he has decorated one wall of the bistro with a triptych, created by local artist Ottavio Rossi, depicting the grills photographed inside the X-Oven 2.