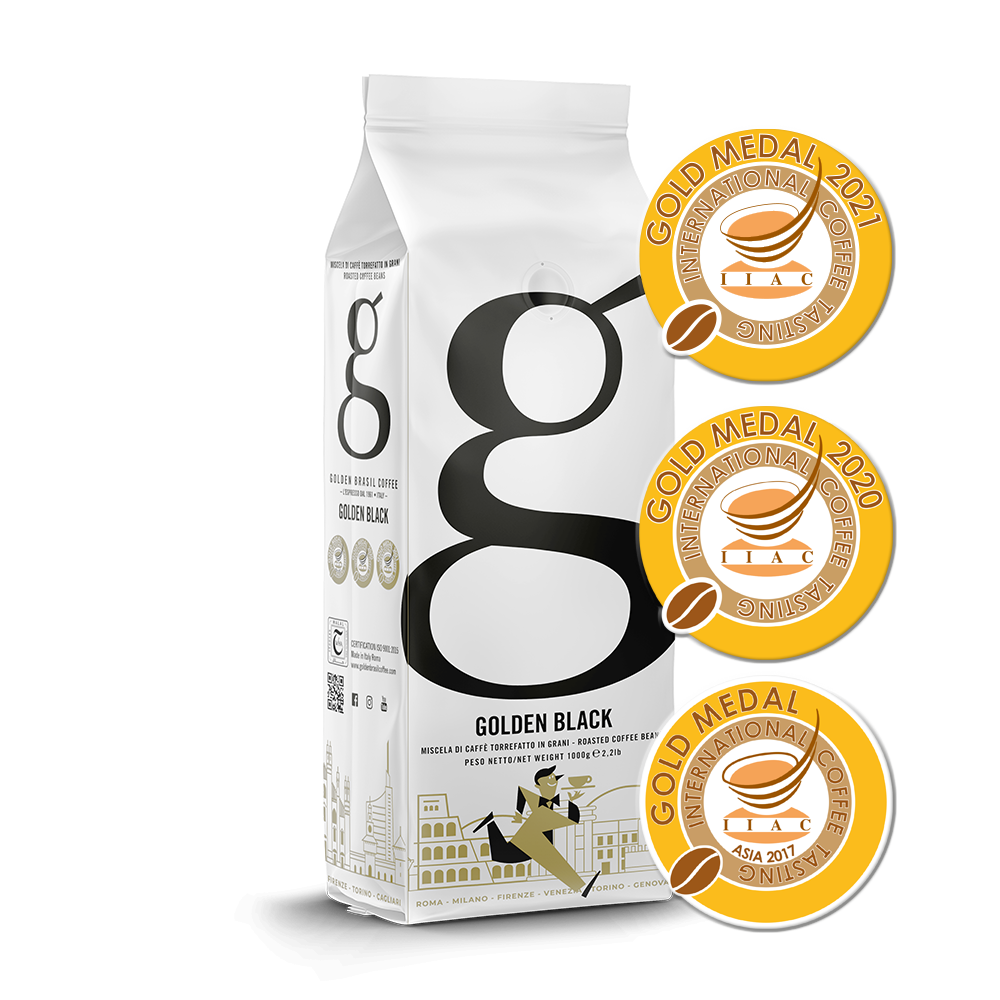 Thus, was born Dacatè S.r.l, owner of the Golden Brasil Coffee, Caffè Arditi Roma and Alunni Atelier del caffè brands. A reality that has conquered the taste of the public by serving over 1,200 Bars and Restaurants directly in Rome, distributors in 8 Italian regions, more than 30 distributors around the world and 25 private label companies.
It all began in 1961 when in a small café in Milan the Golden Brasil Coffee brand was born, subsequently acquired by the Alunni family, and then transferred to the current production plants in Rome, where the other brands, Caffè Arditi and Alunni Caffè were also created.
Our mission is to follow our objectives: product quality, customer satisfaction and optimization of services, including training conducted by our coffee trainers.
Quality and Tradition.
Is developed by engaging in the search for superior quality coffee selections from the best plantations around the world, creating a wide range of high-quality blends. Once imported, these coffees are further selected and roasted in our production lines and blended as for our best Italian tradition.
Production plant.
It is structured for a production capacity of approximately 1,100,000 kg per year consisting of the following production lines: Coffee beans, ground coffee, single portion coffee with two capsule lines and one of pods, organic coffee, single portion sugar line, vending kit line (sugar in sachet, spoons, and cup), and decaffeinated line in sachet.
Awards and certifications.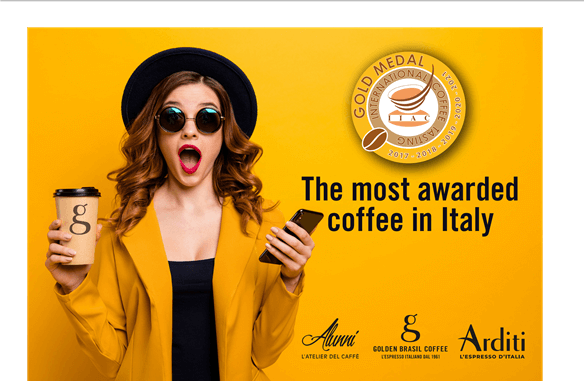 The company has received the seal of "growth champion" from the German Institute of Quality and Finance, and various category awards, such as the Ten Gold Medals won at the International Coffee Tasting competitions for the Best Italian Espresso organized by IIAC, editions 2017/ 2018/ 2019/ 2020/ 2021; furthermore in 2020 and 2021 we received the Olymp Award in Greece and, in addition, the Italian excellence recognition in 2020.
A passion that turns into innovation, with staff dedicated to research and development, as evidenced by the endorsement of the Lazio Region as a member of the Community of Innovators.
The company's organization was also able to obtain the ISO 9001: 2015 Quality Certification as well as the certification to produce Organic coffee, paying great attention and sensitivity to sustainable and socially responsible crops.
Furthermore, since 2017 our company has obtained the Halal Certification, and in 2021 we become a certified point for the Latte Art Grading System.