Coverd has been designing acoustic and thermal insulation systems since 1984, creating sound-absorbent coverings and acoustic treatments, and adopting natural solutions for restaurants, hotels, agritourism facilities, resorts, and bed and breakfasts.
In Coverd's opinion, acoustic and thermal insulation is, above all, about respect for people: designing healthy locations, in which it is pleasant to stay and return, is the primary goal of every project, because this contributes to quality of life.
Over the years, Coverd has put together a highly qualified technical and scientific team equipped with cutting edge instruments for evaluating the acoustic conditions of a room and calculating reverberation times. In this way, Coverd figures out how many sound-absorbent units to use depending on the type of intervention required.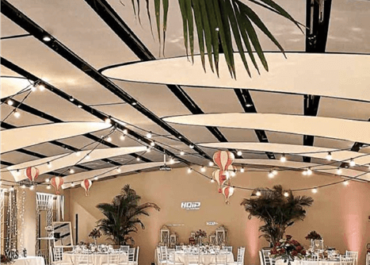 Coverd's Printable and Decorative Acoustic Solutions
To make the location attractive, Coverd gives the option of elegantly disguising the acoustic fixtures by using KoGraf and AQTex sound-absorbent paintings and decorative panels in customizable sizes and aesthetics.
These fixtures are, in fact, covered with a coloured textile or with any high resolution image. This brilliant idea features high-quality materials, careful design, and elegant and sustainable Made in Italy finishes.
KoGraf is a painting consisting of a wooden frame. AQTex, on the other hand, is a very thin panel consisting of an aluminium and wooden frame. AQTex can also be fitted with LED lights inside the frame.
The wall or ceiling installation of KoGraf and AQTex is very fast and easy, removable, and non-invasive. The key words are beauty and functionality!