The art of Neapolitan pizza maker is Unesco World Heritage. The quality and taste of true Neapolitan pizza is like no other in the world. According to a recent international research, Neapolitan pizza is the fifth most imitated Italian product in the world. But now thanks to PizzaPomodoro you can carry real Neapolitan pizza anywhere.
Our pizzas are made following the classic artisanal method by a Neapolitan pizza maker (pizzaiolo).
We use only the best Italian products to create our pizza. Flour, Tomato, Extra Virgin Olive Oil, Mozzarella, Cheese, Salami, etc. all 100% authentic Italian. To prove the true origin of the ingredients used in our pizzas we used block chain technology.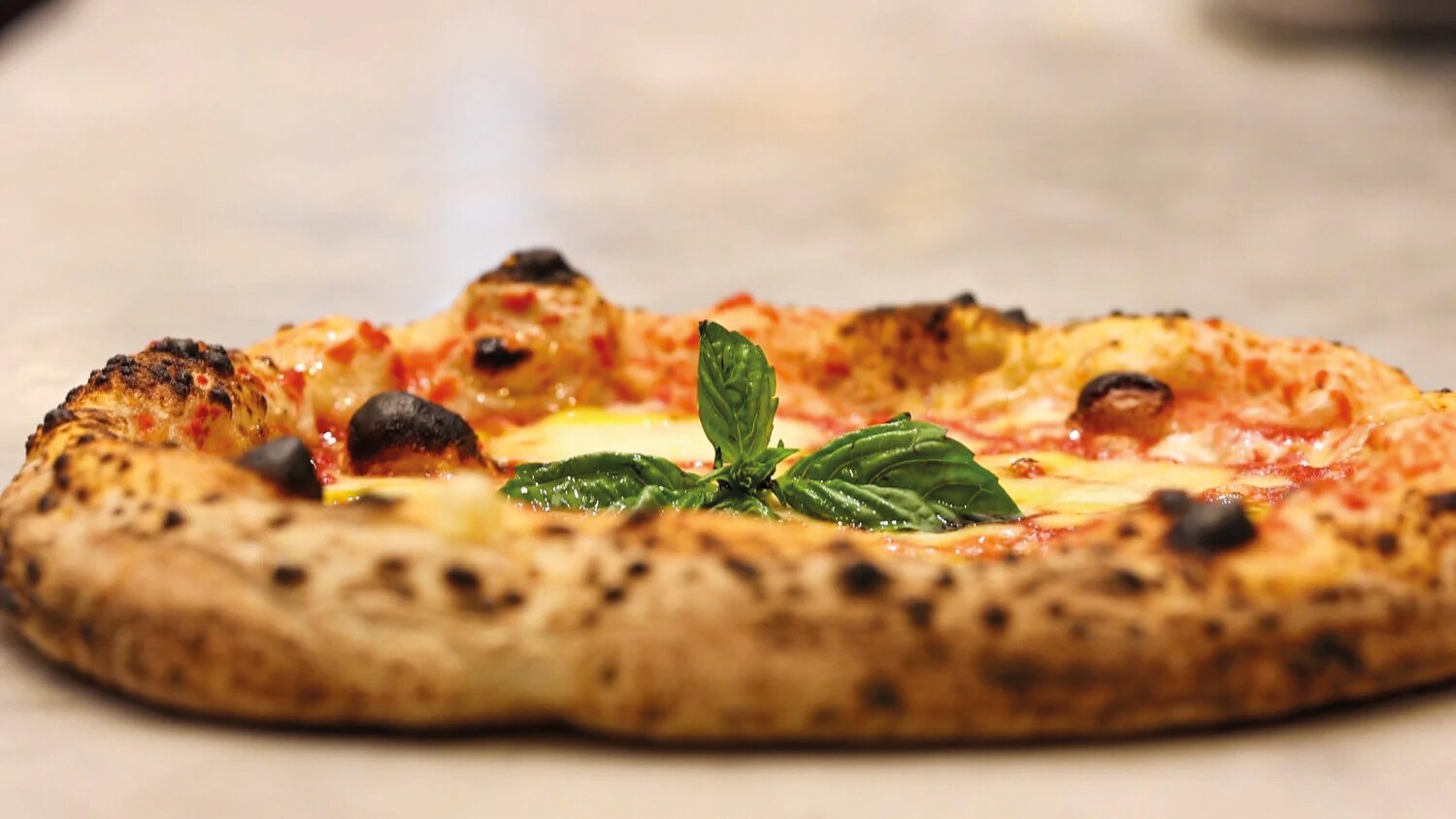 Thanks to block chain food traceability of Authentico (a leading food traceability Italian company), consumers will be able to find out the origin of the ingredients and the production processes of the pizzas by simply scanning a QR code.
Immediately after baking, the pizzas are quickly frozen using a modern technique with a blast chiller. The international delivery of pizza is carried out by low temperature-controlled supply chain.
We designed our vending machine together with our pizza. The PizzaPomodoro system allows you to get a delicious fragrant authentic artisanal Neapolitan pizza in only 3 minutes. A modern contactless payment system allows any credit card and digital payment to be accepted.
The machine can hold up to 4 types of pizzas (e.g. Margherita, Marinara, Cheese, Pepperoni, etc.).
PizzaPomodoro is easy-to-install and easy-to manage vending machine. The machine has remote assistance and management, you can control selling and the pizza stocks. Maintenance and assistance guaranteed.
The Vending Machine market is constantly growing and thanks to the PizzaPomodoro system, you can sell and earn profits with an unique product. The system ensures excellent profitability and a (ROI) return on investment within the first year of installation.