A picture that went around the world: sea turtle with plastic straw in its nose.
Single-use plastic straws account for the largest share of single-use plastic at 36.4 billion tonnes. Their decomposition time is given as 500 years. According to a statistical projection, there will be more plastic in the sea than fish by 2050.
SAVE THE TURTLES!
EU-wide ban on single-use plastic by 2021 In order to counteract the pollution of the environment by single-use plastic, the European Union enacted an EU-wide ban on single-use plastic products in 2018, starting in 2021.
If everyone individually is willing to change something, we can change the world as a large community. We want to change the world – how flexible are you?" 
Problem: Weaknesses of previous materials in terms of flexibility, taste, durability or ecological aspects.
Consequence: No alternative to flexible plastic straws, which promise the same drinking experience and are practicable for gastronomy and for people with disabilities.
The solution: The Turtleneck® Straw – The first bendable alternative that eliminates all the weaknesses of previous alternatives and' can be used flexibly and still looks good.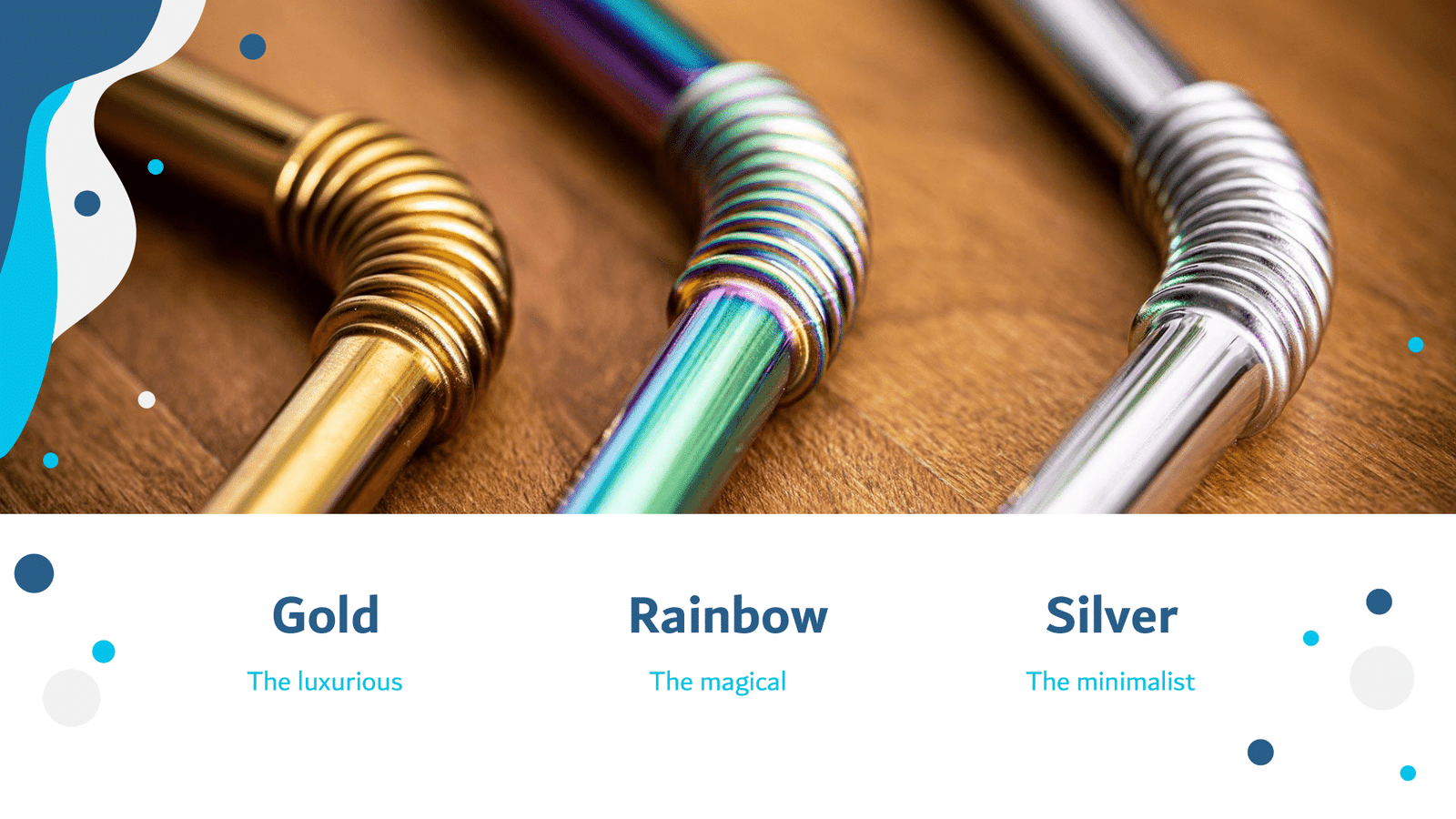 …the Turtleneck® Straw
A straw for everyone. Bendable. Stylish. Sustainable.
Der Turtleneck® Straw is…
patented and. Design Patent/Gebrauchsmuster DE-GM DE 20 2019 106 395 U1. The use of our flexible stainless-steel tube for this reusable straw had several advantages for them: it eliminated all weaknesses such as cleaning, break resistance or taste neutrality that all previously developed straw alternatives had, and additionally also allowed the construction of a straw with a flexible mouthpiece that can be used straight OR bent.