Areta, leading company for more 30 years in the polypropylene furniture market, is looking forward to 2022 with a range of new indoor proposals inspired by new and attractive geometries to combine aesthetics and functionality in a balanced way.
Overflowing with style, strongly identifiable thanks to a modern and original spirit, the new 2022 collection of technopolymer chairs, barstools and tables, once again confirms Areta's vocation for design innovation and quality.
The new barstools of Areta collection stand out for their innovative design that combines simple lines and harmonious shapes with trendy colours, to be suitable in any kind of environment in which they are placed: from living in the 65 cm version, to the contract in the 75 cm.
There is Eolo, the stackable barstool with fine lines and pleasant proportions, provided with a useful backrest that can be used as a practical handle, or Giano with its wide backrest for a comfortable seat and the stacking up option that is a useful space saving solution in the smallest spaces. Instead, Zefiro bar stool stands out for the backrest whose sophisticated de-sign evokes the accurate and refined pattern of Teti chair, while its slim legs and elegant curved lines at the footrest give stability to the whole structure.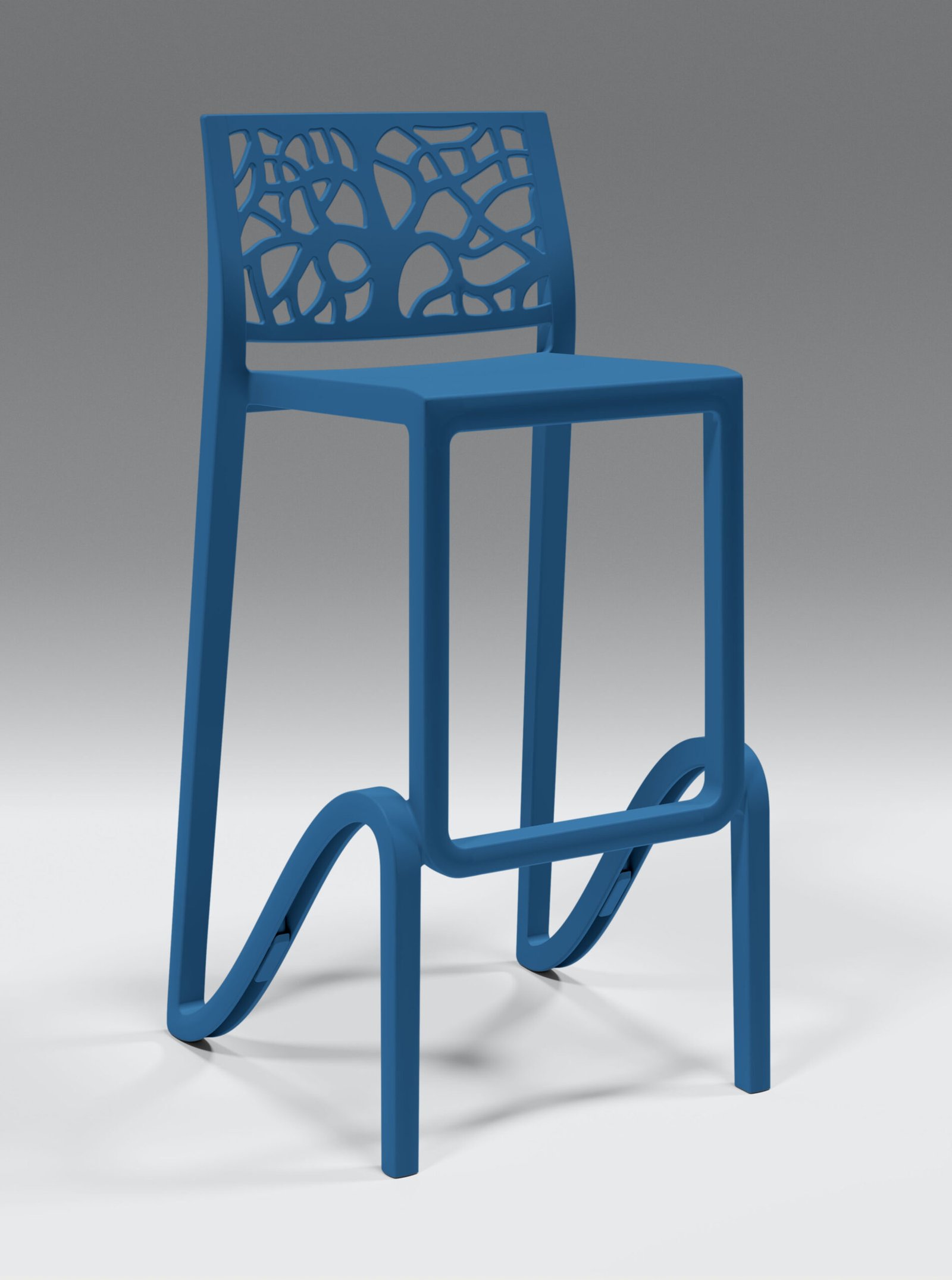 As part of its renovation, the 2022 Design collection signed by Areta includes also some new models of chairs, designed for those who want to give a glamorous touch to their indoor atmosphere: from Alina, with its high and impressive backrest that make this model particularly captivating sight, to Elsa chair whose special and delightful backrest, with the unique pierced rhomboid-shapes decoration, makes it an exclusive design project and a stylish combination of comfort, aesthetics and functionality.
Another exciting addition for 2022 is the new 80×80 top size of the Ares series that further expands after the great success of the 70 and 90 versions. Easy to assemble/disassemble and transport, thanks to its solid and manageable structure, the 80 version of the Ares collection is conceived to offer a greater choice of use especially in the HO.RE.CA.
All the articles of Design collection are available in classic colours like white, taupe or grey with the possibility to personalize them in non-standard colours on customer's request.
Entirely made in Italy, through the innovative gas-assisted injection moulding process, all Design articles are 100% recyclable. Moreover, in order to protect the environment even more, Areta is daily committed in favor of eco-sustainability:
– reducing, thanks to new environmentally-friend- ly mobility solutions, the impact of carbon dioxide emissions produced by road transport, with a sav- ing, only in 2020, of 79,000 Kg. of CO2 totaling
– installing of photovoltaic panels which, through the production of clean energy, allows to reduce 80,000 Kg. of CO2 per year 31
DOWNLOAD HERE A FREE COPY OF HORECA INTERNATIONAL 1-2022