Art and design come into full harmony with the purest natural elements in the heart of a South Tyrol valley, at the Sky Terrace, a wellness area located on the penthouse floor. There one can find an elegant infinity sky pool, with its 43-square-metre mirror of crystal-clear water, expressing clear geometric forms.
Not only does the pool respect the environment with its aesthetics, but it also uses less energy, since it was born out of a need to create a light-weight system that would not burden the hotel's load-bearing structure despite its considerable size. Next to the sky pool there is also a lounge pool that provides a restful massage with its Jacuzzi jets.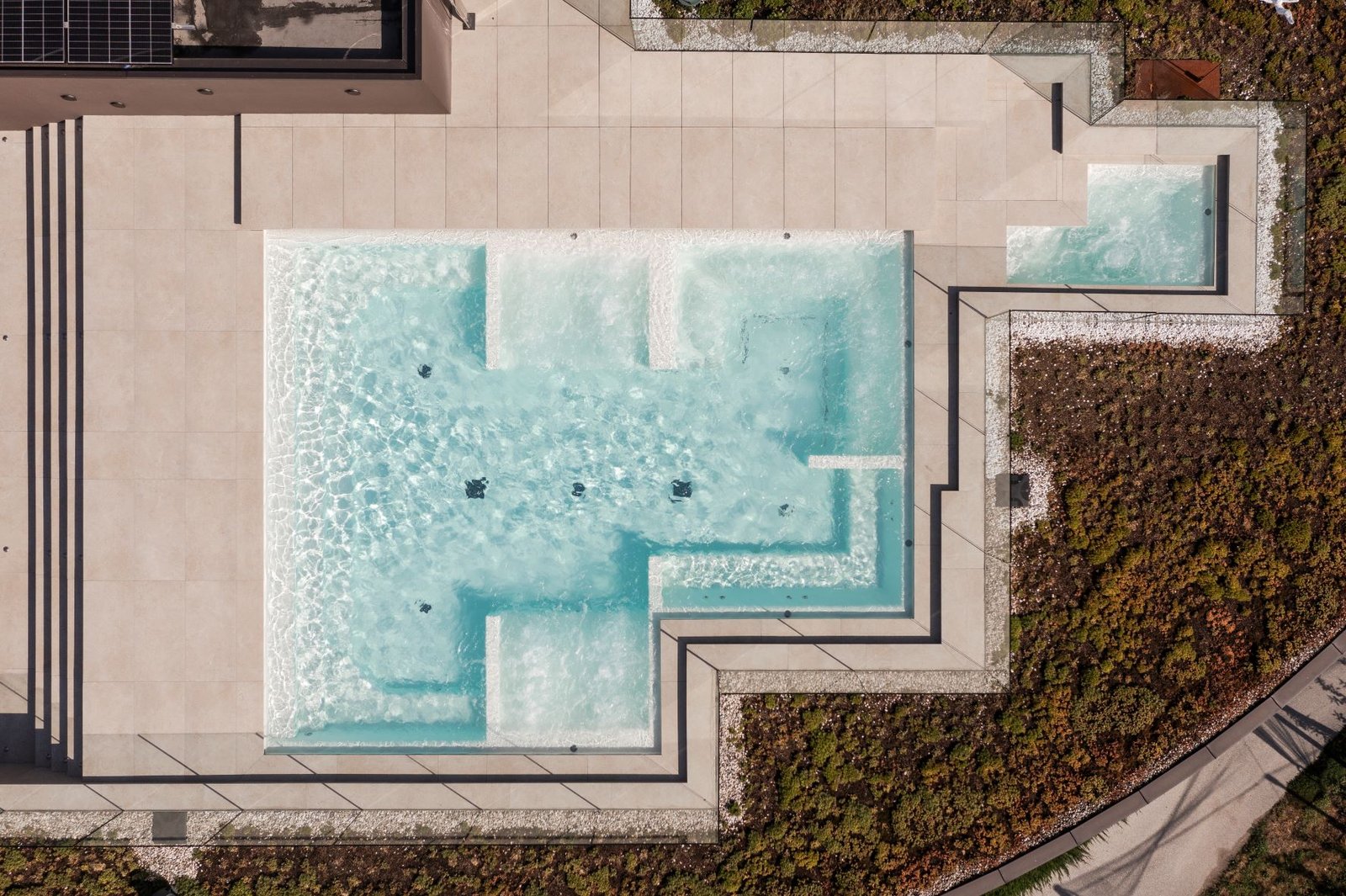 Design and technology 
The pool's shapes and technology were made real through the work of Preformati Italia, who realised the pool on the penthouse floor of the Napura Art & Design Hotel. Some of the problems that arose from the structural loads created by the pool's individual components were completely resolved through the use of Preformati Italia's Klimapool technology. In fact, to minimise weight, as many structures as possible were built using Klimapool EPS, including the hidden roller shutter cover housing, the compensation tank and even the broad staircase leading to the pool from the external walkway.  
Therefore, the Klimapool structures' extremely reduced weight made the entire project possible, whilst also stream – lining work completion times. So, during the renovation of the terrace, which was moving forward on site, preparation of large-sized EPS modules, inside of which much of the plant's systems were also being inserted, was taking place at the Preformati Italia workshop. 
Therefore, to gain time, the pool began to take shape at the company shops. Because Preformati Italia has always placed great importance on in-house production and pre-assembly, this distinguishing feature makes its work stand out strongly. 
Each prefabricated module was then lifted up to the hotel's penthouse floor by crane to be positioned on the slab, so that we could proceed with connecting all the systems, performing the required function tests, completing the screed and adding the final finishing touches.
Because of these features found in Klimapool's technology, structures can be built with no limits to their shapes. Thus, designers are able to meet all their customers' requirements.
Not only is the pool aesthetically impeccable, equipped with technology and solutions designed for well-being, but it is also energy efficient. Indeed, both the main pool and the whirlpool are energy-class A thanks to the excellent thermal insulation qualities guaranteed by the Klimapool EPS structures, which conserve energy and significantly reduce operating costs.