Modern and charming design for a scenic and luxurious outdoor space
The Hotel Splendide Royal in Lugano blends luxury and relaxation, history and modern design. Enhancing its outdoor spaces with the installation of a Bioclimatic Pergola also maximises its attractive exteriors.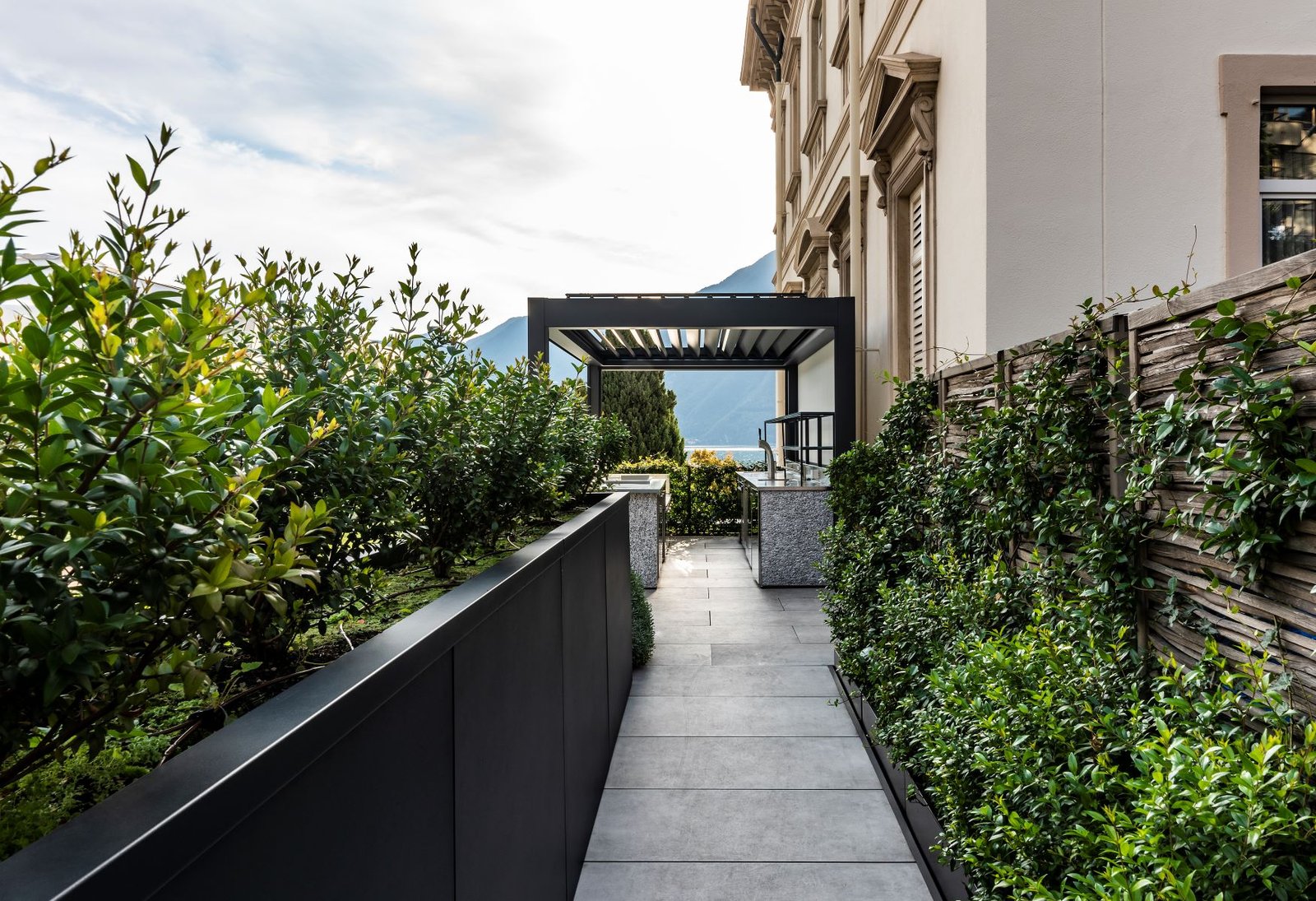 The Hotel Splendide Royal is one of the most exclusive accommodation facilities in Switzerland. Just a stone's throw from the centre of Lugano, a cosmopolitan city with contemporary charm, the Splendide enjoys a unique panorama, directly overlooking Lake Ceresio, framed by the Pre-Alps. In addition to the exclusive view, the hotel boasts a 130-year tradition in the hospitality industry and is a historic building that has maintained a lively, uptodate soul over the years. 
Inside the Splendide, every detail is taken care of and integrated with the architectural atmosphere of the Belle Époque. The details, lines and colours ensure the exclusivity of the stay, thanks to exquisite interiors and panoramic exteriors.
For the renovation of the outdoor space, a solution was therefore devised that could combine the contemporary nature of the outdoor terrace, solarium and swimming pool without distorting the sumptuous façade of the historic building, maintaining its integrity and atmosphere.
For this reason, a Maestro bioclimatic pergola by Corradi was chosen, with its minimalist and customisable design allowing the existing structure to be accentuated. The result is a modern and elegant space. An essential, anthracite-coloured structure that contrasts with the art-deco setting. 
Perimeter fasteners and adjustable blades with integrated lights help define the space without obscuring the architectural grandeur of the historic walls, functionally upgrading the view. The Corradi pergola made it possible to create a charming and appealing dining area, with the lake in the background, helping to give personality to the outdoor area, one of the distinguishing features due to its unrivalled location. Maestro has thus enabled a new way of experiencing the outdoors by giving the building a modern touch.