Founded in 1997, Tecnomec specializes in the design and manufacture of machines for the food, pharmaceutical, and cosmetics industry as well as a large number of complete conveyor solutions. Founded as a small company providing assistance, servicing, and operations to bring any machinery up to standard, over the years Tecnomec has expanded ed its activities to include the production of highly customized machinery. Finally, the company started designing and manufacturing special machines, specifically designed for the needs of each individual customer. Today, Tec nomic's offer includes three lines of machines for small and medium productions in the food, pharmaceutical, and cosmetic sectors.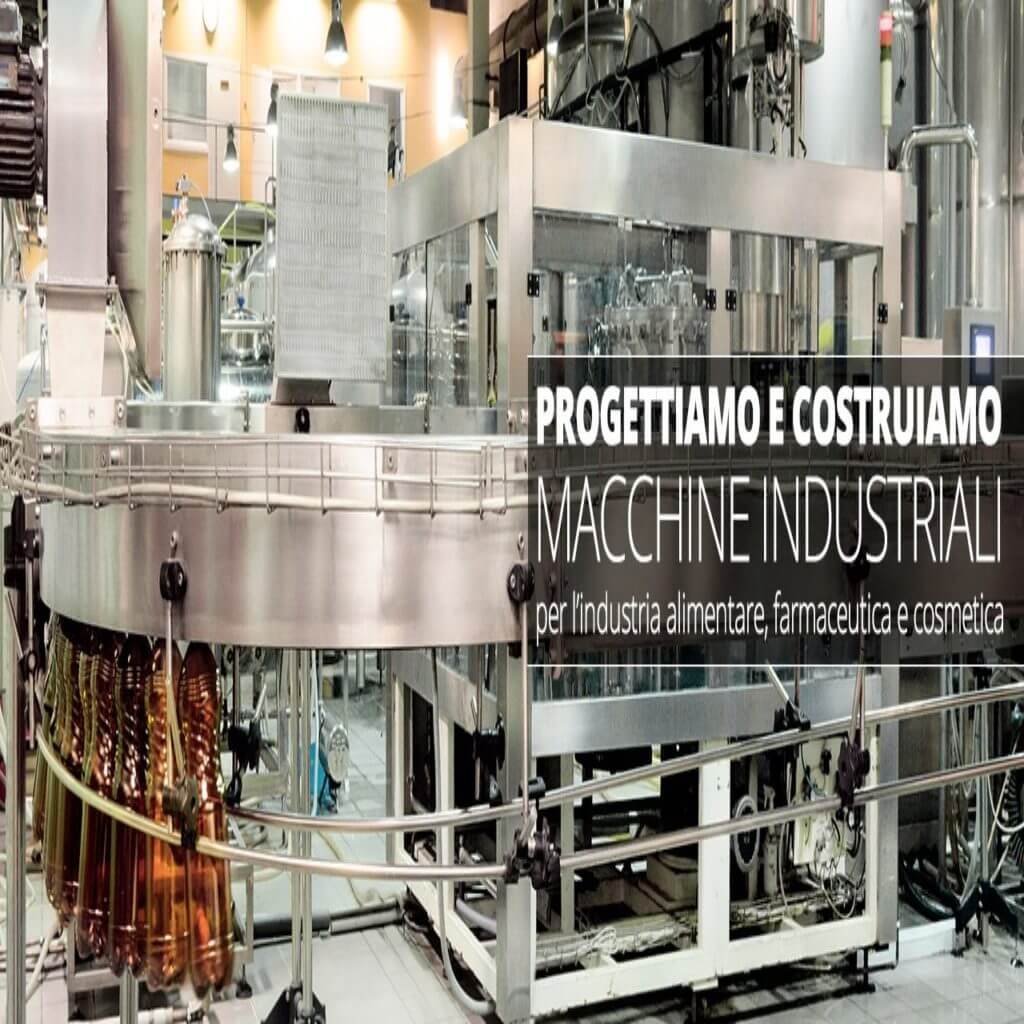 The line for the food processing and packaging includes the following equipment linear, automatic and volumetric filling machines for glass jars and bottles, tin cans and containers; linear, automatic and semi-automatic capping machines for jars and bottles; filling machines, twist-off capping machines, dosing machines and monoblocks for filling and capping processing and cooking tables and trays washing machines for fruit and vegetables air, steam and UV blowers for sterilization pasteurizers, dryers, and end-of-line accumulation systems; loading and transport systems for the packaging of thick, liquid, semi-liquid and solid food in pieces. The line for the pharmaceutical industry includes the following equipment: tables for shelling bags, thermostats, plasma bag packaging tunnel and lifting systems for pallets with plasma crates. On the other hand, the line for the cosmetics industry includes solutions for dosing on belt and monoblocks with a capper filling machine.
Tecnomec offers a wide range of special machinery for pharmaceutical companies and cosmetic industries in collaboration with the client's engineering department. Among all Tecnomac's models, the filling and capping machines really stand out for their flexibility, to the point that they can be integrated with each other and are suitable for pharmaceutical and cosmetic use.
While the former is compact and easy to sanitize, the latter is extremely easy to use: overall, they can all fill and close from 400 to 4,000 vases per hour. Moreover, Tecnomec offers different complete lines of transport for food, bottles, jars, boxes and pallet transport catenary. It also offers a wide range of conveyor belts, such as linear conveyors, swan neck conveyors, tilting conveyors, conveyors with work tables, pneumatic conveyors and marking conveyors. The possibility to customize any of these machines according to the client's specific needs or to design and manufacture exclusive machines from scratch are just two of Tecnomec's distinctive features. The company has its own factory for manufacturing and assembling machines as well as a design department for assessing feasibility and carrying out all design phases. Tecnomec designs and manufactures all machines in-house, paying particular attention to both the control stages and the selection of the materials (all electronic components and drives come from Germany) in order to guarantee great performance and high-quality standards. On top of that, Tecnomec offers its clients a complete service of pre-testing of the machinery made, installation and training of the personnel in charge of its use. Furthermore, the company provides technical consultancy, assistance, and services as well as support for the implementation of standards, amendments to existing machines, a supply of accessories and customized equipment. Eager to grow further, Tecnomec is developing a new innovation that should be ready next year: a high-performance dosing system with no mechanical parts subject to wear and deterioration. www.tecnomec.pr.it