The Somec Group, a hub of Italian construction quality, specializes in the design and execution of complex turnkey projects in the residential, commercial and marine sectors, operating worldwide through 3 divisions: Engineered systems for naval architecture and building facades; Professional kitchen equipment; Mestieri: design and creation of custom interiors.
And it is precisely the companies making up the Group's Food Service arm who will star at HOST 2023, the international food service and hospitality event, being held from 13-17 Oct at the Fiera Milano grounds.
FOOD SERVICE THE SOMEC WAY
Starting with GICO, who draw on 50-plus years of experience to offer chefs and food service entrepreneurs tailor-made, cutting-edge professional kitchens to deliver the ultimate performance, improving both the workplace and the lifestyle of people whose daily lives revolve around the kitchen, with a strong focus on sustainability, energy efficiency and being environmentally responsible.
Then there's Inoxtrend, specialized in the production of professional ovens since 1989: with a network of collaborations spanning more than 60 countries, the leading name in the development of Italian-made ovens caters to food service businesses big and small with its extensive catalogue of solutions designed, above all, to deliver safety and efficiency.
From hot to cold: Primax, who work alongside food service professionals with certified food storage systems. Blast chillers, multi-function refrigerators, refrigerated base units: since 2009, Primax has responded to the needs of industry operators like ice cream shops, bakeries and kitchens with high technology and longevity, not to mention unique, pared-back design: a distinguishing trait of all products from companies across the SOMEC Group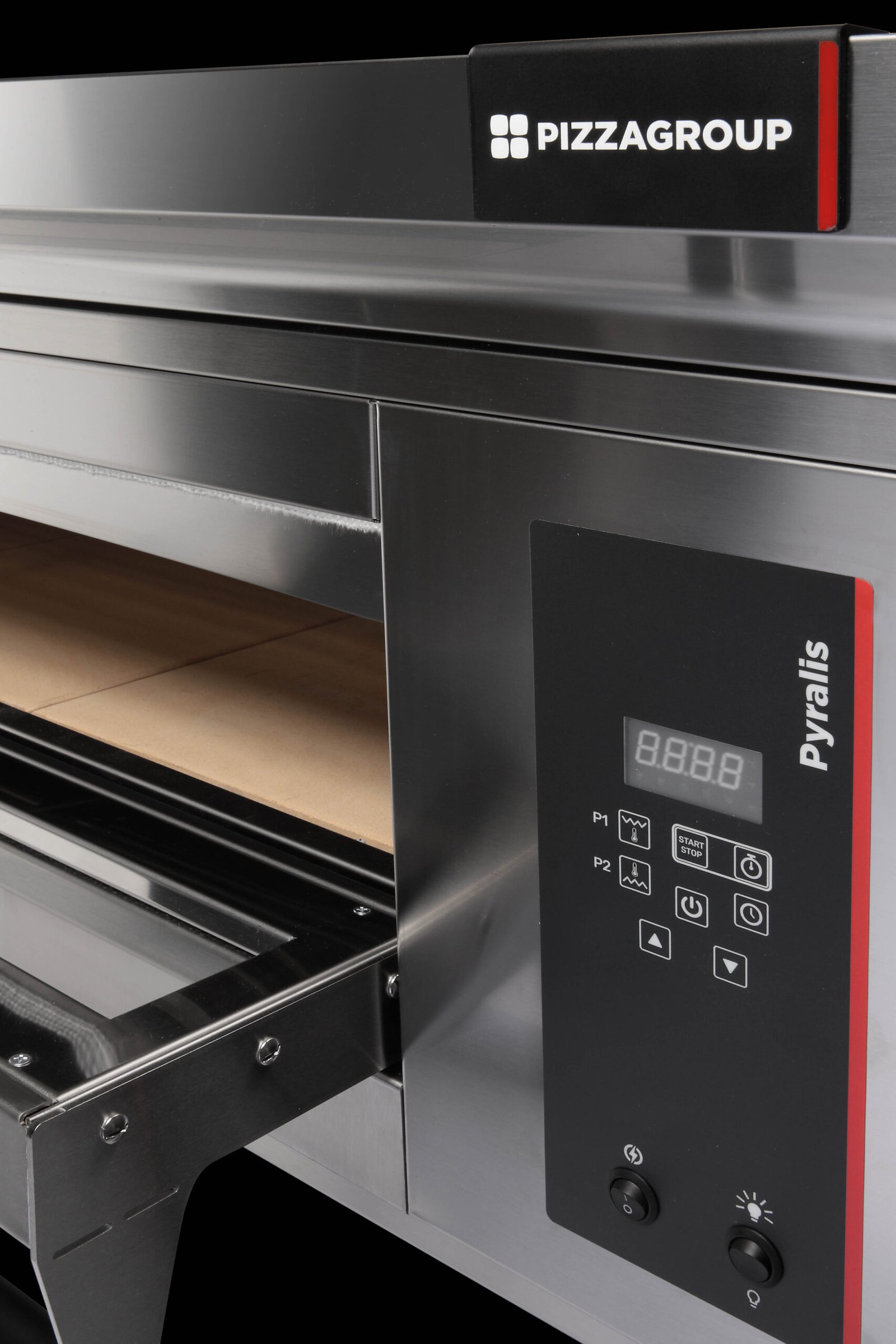 As you'd expect from a country like Italy, there is as much focus on pizza making as there is on regular cooking: this is where Pizza Group comes in, designing and producing equipment for pizzerias since 1974. Catering to the demands of a market taking Italian taste to the world. The professional ovens and equipment offered by Pizza Group feature electric and gas options to rival traditional wood-fired ovens.
Last but not least, there's Oxin, whose role within the SOMEC Group is to design, manufacture, install and service premium bespoke kitchen systems for restaurants in commercial and marine environments. Quality is again the watchword, going hand in hand with painstaking compliance with the strict hygiene and safety standards that the food industry demands. Standards Oxin has been meeting for over 15 years.
SAVE THE DATE: THE WHOLE GROUP AT HOST 2023
Together, these businesses are a team marked by professional expertise and efficiency, committed to delivering solutions that take the toil out of cooking and make life that much easier. Added to these cornerstone qualities is the peace of mind that comes with decades of know-how, ongoing support, and an impressive ability to keep up with the times.
All this — and much more — is the SOMEC Food Service arm, who will be out in force at the 2023 edition of Host being held from 13-17 Oct at the Fiera Milano grounds: see you there!