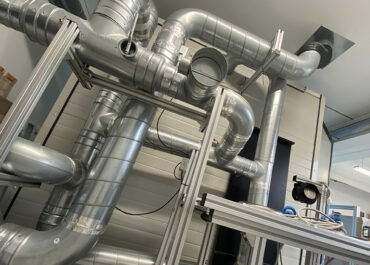 SIFIM has been making components for domestic appliances, the hospitality sector and industry since 1995. We are a leader in the manufacture of metal filters and in the production of top-quality, decorative metal components.
SIFIM was formed by Tino Sopranzetti, Oreste Bastari, Doriano Gagliardini, Luca Pelagagge and Claudia Sanchioni, a team of friends and professionals who brought together different but complementary specialist experiences and gave our company its innovative, modern, flexible, efficient, and customer-oriented format.
Hard work dedicated to the development of specific technology, the continuous acquisition of new competences, and the accumulation of specific experience in our sector soon allowed us to develop an international customer base and begin working with Europe's leading names in domestic appliances and filter hoods, including top Italian brands.
We put the power of passion into our work, our technology and our attention to detail.
Our diverse experiences, ideas and intuitions, our technical know-how and passion for our work, backed up by a relationship of sincere friendship, have enabled us to grow continuously and win the trust of leading international customers and partners.