This is Nik Finelli Cafè, which was born as workshop run by its founders respecting coffee tradition. Attention paid in disseminating coffee culture and producing high quality blends made possible the spread of its historic brand according the old Italian tradition trough the production of roasted coffee blends and the most attentive selection of starting materials from certified chains throughout the world.
Nik Finelli Cafè is a young and dynamic coffee, with innovative featurings which allow to satisfy all the tastes in the world maintaining its strong Italian identity.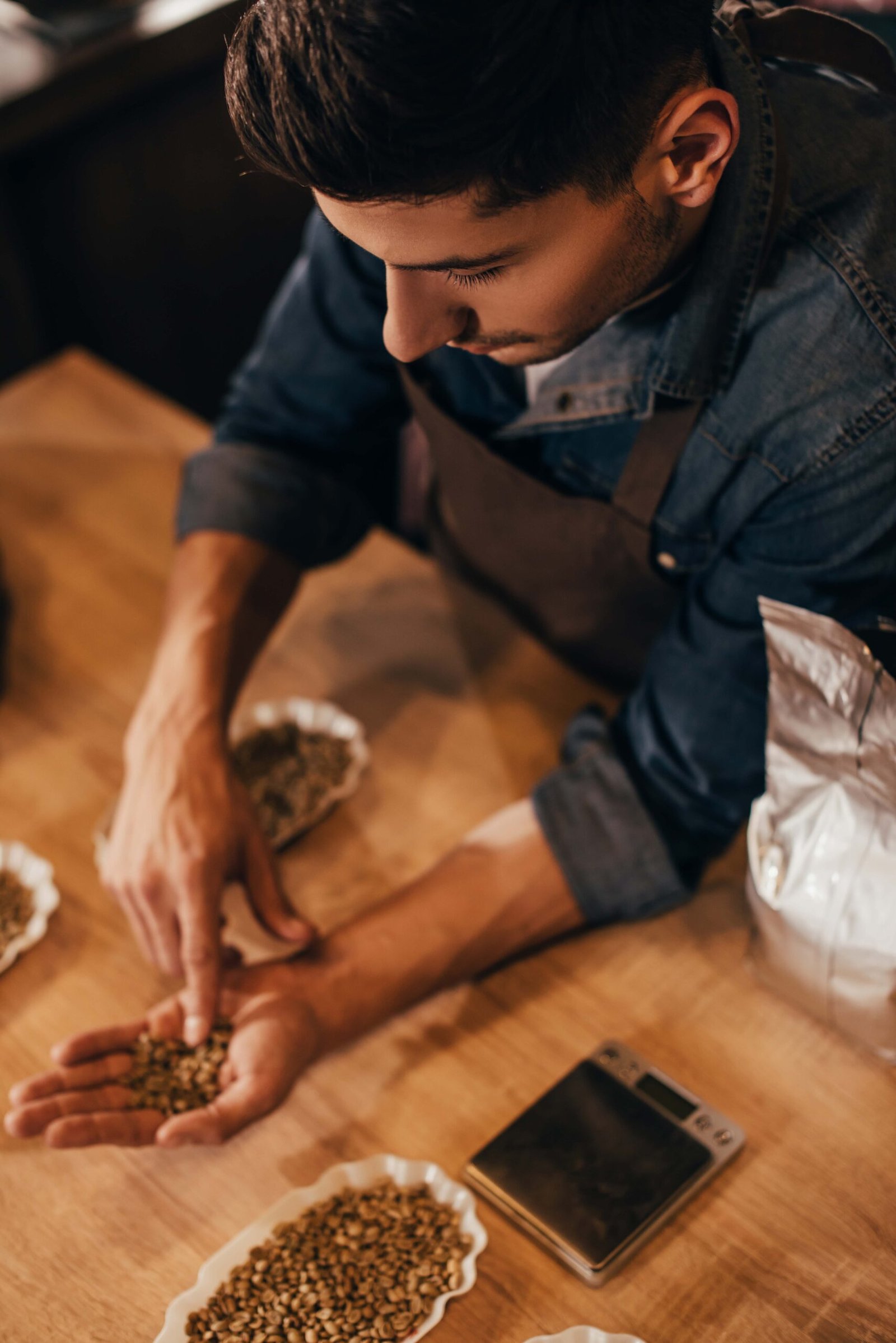 Traditional extractions such as the famous espresso served in the best bars in Italy, Moka extraction in accordance with the Italian homemade tradition, compatible capsules with Nespresso System made with the ideal grain size in order to achieve an unforgettable taste, our special frozen extraction method, in which coffee just roasted and grounded is obtained drop by drop ( up to 18 h ) provides a rich and full-bodied taste due to the long extraction resulting in a complexe aromatic profile of chocolate notes and an intense and persistent coffee aftertaste.
Nik Cafè follows its coffee beans in the whole process, choosing attentively its providers and planning the roasting programs once the beans have gone through accurate assessments and controls, ensuring full respect of its organoleptic properties.
Our blends are the result of continuous attempts and tastings, ensuring to our consumers the real old Italian tradition espresso taste, symbol of made in Italy.
FINELLI GROUP SRL owner of Nik Cafè has been carrying on the philosophy , based on respect for people and the environment, in addition to love and care for good coffee.This responsibility carries out today in a factory that uses only 100% renewable energy, in the choice of packaging with low environmental impact and to select only coffee plantations where the work is managed in a responsible way.A responsibility that is demonstrated not only by the continuous growth of the company (which today exports all over the world).
Since 2021 Agust has participated in Eko AGRO GROUP Impatto Zero® environmental sustainability project to compensate for the CO2 emissions generated by the production cycle with new oxygen .) is taking
The patented Tech Agrarian Protocol (TAP) is taking words and promises of a better future to the next stage: toan encrypted formula ensuring the translation of the highest ESG standards into operating principles for a sustainable and equitable agricultural business model. Using TAP Technology to monitor and manage soil-toshelf, enables us to drive ecosystems that secure and the production of healthy foods.