Flou summons the force of nature to create new, unusual interior design proposals, in a harmonious connection of form and matter, movement and space 
The collection of Flou is a tribute to nature. Values, sensations, materials draw on this world to then be interpreted in furnishings for the bedroom zone and the living area, capable of transmitting the same harmony, authenticity and vital energy, enabling people to live totally in tune with the environment.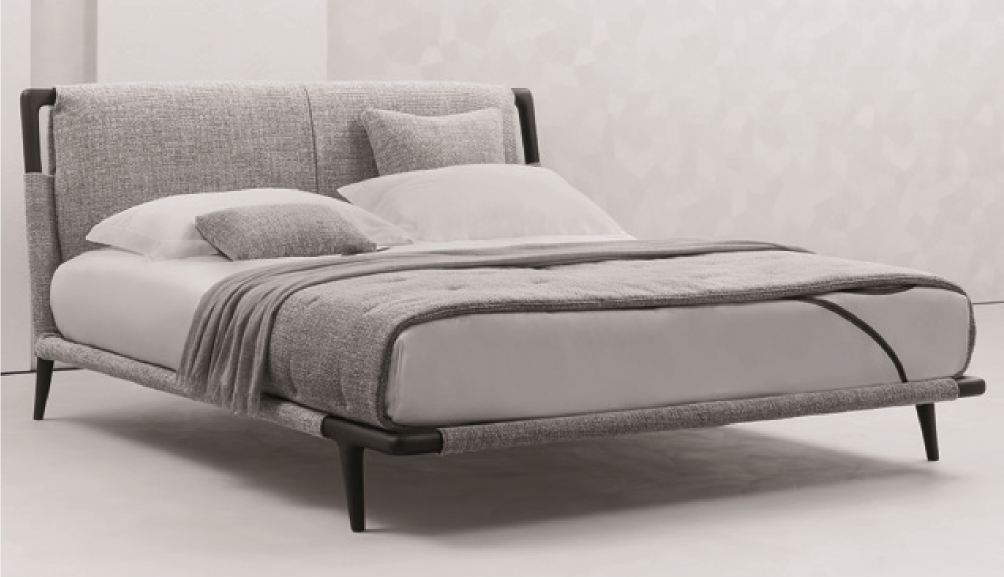 This is the concept – summed up in the payoff "As nature teaches" – behind the new products, starting with the Gaudí double bed by Matteo Nunziati.
The warm material impact of solid wood seems to be shaped by the force of the wind: the sinuous forms of the structure emerge from the enveloping embrace of the textile covering, culminating in the soft padding of the headboard.
Purity and lightness set the tone of the project, together with re-fined attention to detail: from the visible stitching to the placement of the fabric that seems to simply be draped, but is actually the result of complex design development, from the shaping of the wood to the choice of finishes in coffee oak or black-stained oak.