IGEAX designs and realises brushware excellence facilitating work, simplifying processes and increasing business opportunities for its customers. It combines creativity, innovation and style to ensure the best product experience for all users requiring safe, efficient brushware that meets the highest standards.
Solutions offered include everything from the Hygiene and Detectabile lines for the food sector to the Industrial line designed for cleaning in commercial activities, through the Aricasa line of products intended for GDS and domestic use. A wide variety of items made in Italy from high quality raw materials allow you to get the most out of any operation and any environment with the minimum effort.
Certified quality
The efficiency of internal processes, quality of production and attention to international regulations have led the company to obtain ISO:9001 certification and to become a member of FEIBP (European Federation of the Brush Industry), whose membership certifies that the products offered comply with current hygiene regulations.
IGEAX also pays close attention to regulations in order to be able to offer items that are safe and suitable for the food industry
Tools of the Hygiene and Detectabile lines comply with EC Regulation 1935/2004 on materials and articles intended to come into contact with food, Regulation (EC) 2023/2006 on good manufacturing practices, and Regulation (EC) 10/2011 on plastic materials and articles. They also comply with Title 21 CFR of the US Food and Drug Administration (FDA).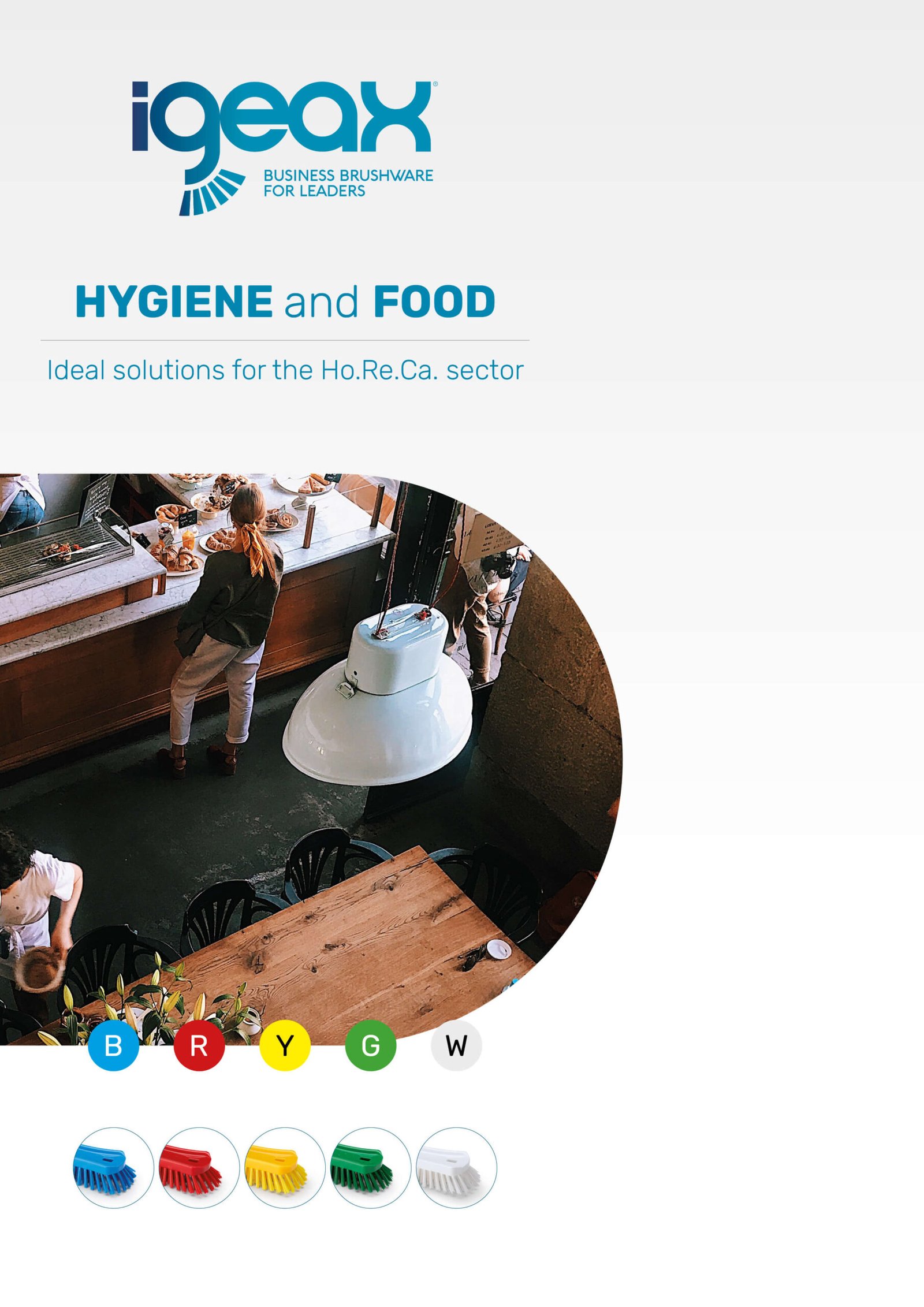 What's new on the horizon
Innovation is the common thread running through all IGEAX production, guiding the company in the development of efficient and safe products that are designed according to the specific needs of the food industry. The range of items is constantly evolving, always reflecting new needs to which the company readily responds with tools that match the tasks required.
At the HOST trade show to be held in Milan Oct. 13-17, IGEAX will unveil its new scrapers made in flexible and one-piece versions with a polypropylene blade ideal for delicate surfaces and in a version with a stainless steel blade for removing stubborn dirt.
A further interesting innovation for the food sector, which will be previewed at HOST, is the new line of brushes with an ergonomic design conceived to maximise efficiency while reducing effort.
Suitable for food contact, scrapers and brushes are supplied with marking to ensure traceability throughout the supply chain.